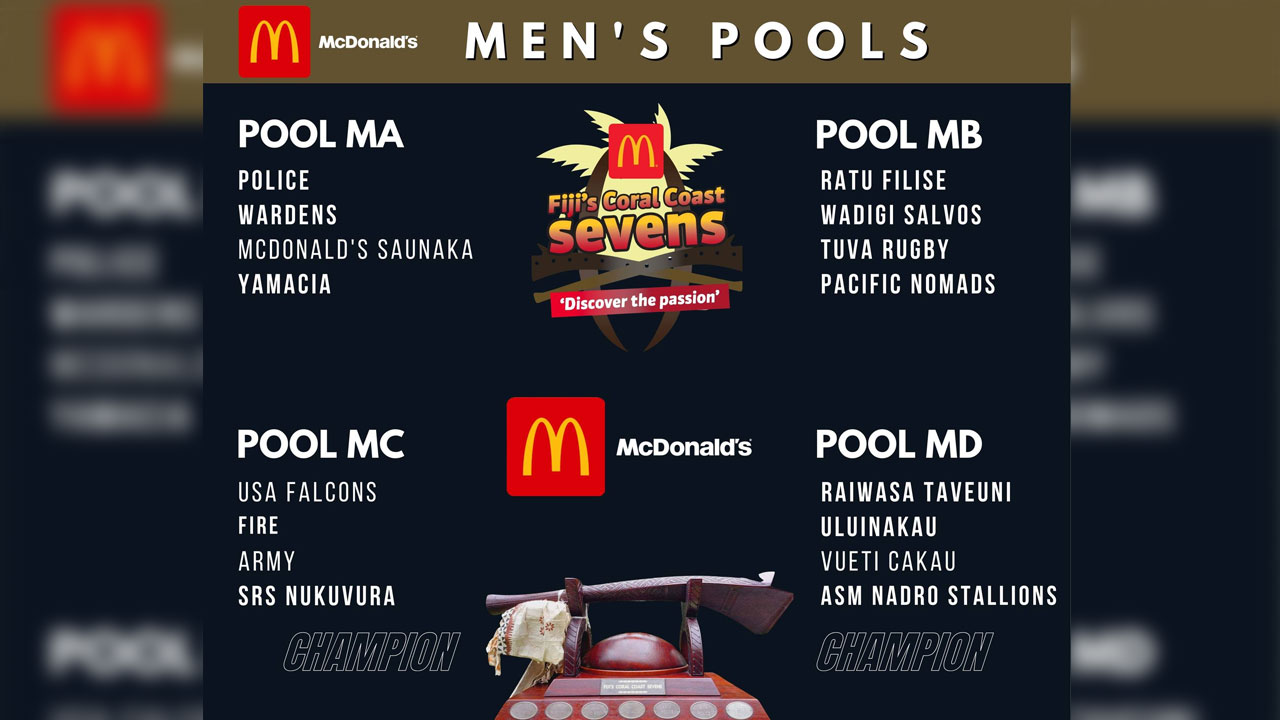 [Source: Fiji's Coral Coast Sevens/ Facebook]
The McDonald's Coral Coast 7s pools have been drawn with the defending champion Police grouped with Wardens, McDonalds Saunaka and Yamacia.
In Pool MB is Ratu Filise, Wadigi Salvo, Tuva Rugby and Pacific Nomads.
Overseas-based USA Falcons, Fire, Army and SRS Nukuvara are in pool MC.
Article continues after advertisement
In Pool MD is Raiwasa Taveuni, Uluinakau, Vueti Cakau and ASM Nadro Stallions.
The Youth competition also includes four pools with Tuva Rugby, King 7s Selects, Mamaqa Grassroots and Natabua Beez in Pool YA.
In Pool YB is Dominion Brothers, Ralagi 7s, Japan SDS and SRS Nukuvura.
Aussie Youth 7s, AJ Pallets Ba River 7s, First Light Taveuni and NNN Tuburua are in Pool YC while Fiji under 20's, McDonalds Vueti Cakau, PSM Brothers and Coastal Cuvu Blues are in Pool YD.
The McDonalds Coral Coast 7s will be held from the 12th to the 14th of January at Lawaqa Park in Sigatoka.