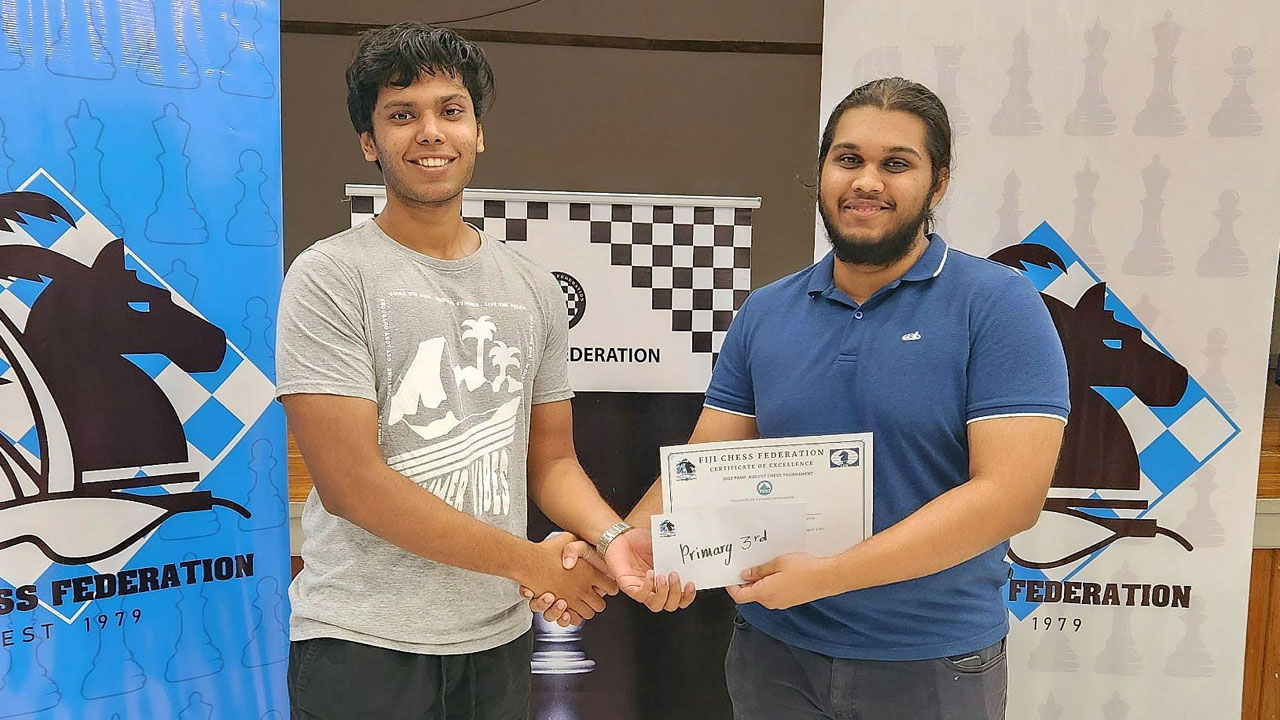 Rudr Prasad and Yash Krishen Maharaj
Rudr Prasad and Yash Krishen Maharaj of the University of the South Pacific reaffirmed their growing supremacy in the sport of chess.
By virtue of tie-break, Prasad was declared the winner of the PAHO Eco-Industries Rapid Chess Championship.
Both scored 6/7 but Yash Krishen Maharaj had to settle for second place overall.
Article continues after advertisement
Lionel Vaurasi of Yat Sen Primary School created history by becoming the first Primary School student to win the third prize in an Open Category with a solid score of 5/7, defeating Candidate Master Ronald Terubea.
Ex-Olympiad rep Cydel Kabrina Terubea dominated the Women's Division winning by 5/7, while Latileta Masau of Dudley Intermediate School and Useli Herath of
Mahatma Gandhi Memorial Primary School came second and third respectively with 3/7.
The Secondary School's Division was won by Michael Samuela of Marist Brother's High School with 5/7.
Samuela also won the Best Beginner's Award after scoring five points in his maiden tournament.
Fiji Chess will have its next major event in October.