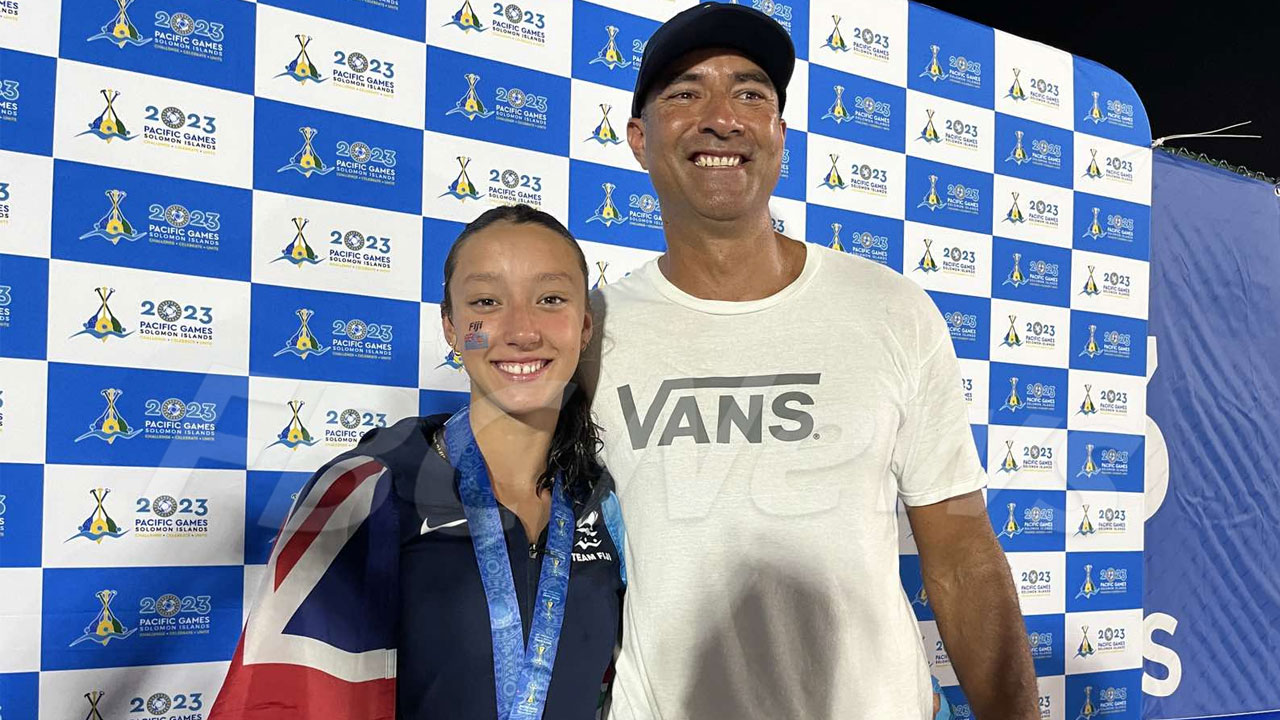 Anahira McCutcheon with her dad
Anahira McCutcheon who was disqualified in the women's 50 meters breaststroke made up for it in the backstroke.
McCutcheon finished third in the 50 meters breaststroke final and was set to get a bronze medal but was disqualified on technical grounds.
However, less than 30 minutes later she returned and delivered in the 50 meters backstroke final to win a silver medal.
Article continues after advertisement
Swimming has now delivered two silver and two bronze medals for Team Fiji.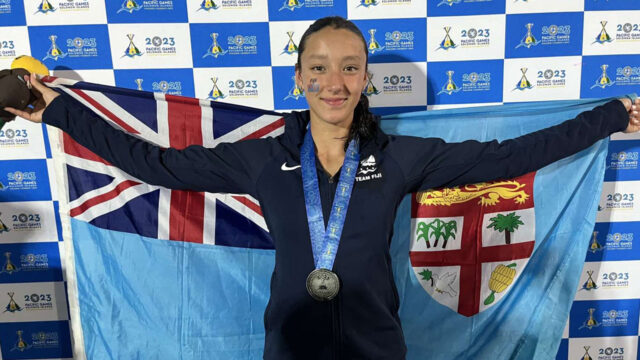 Click Here for more on Pacific Games