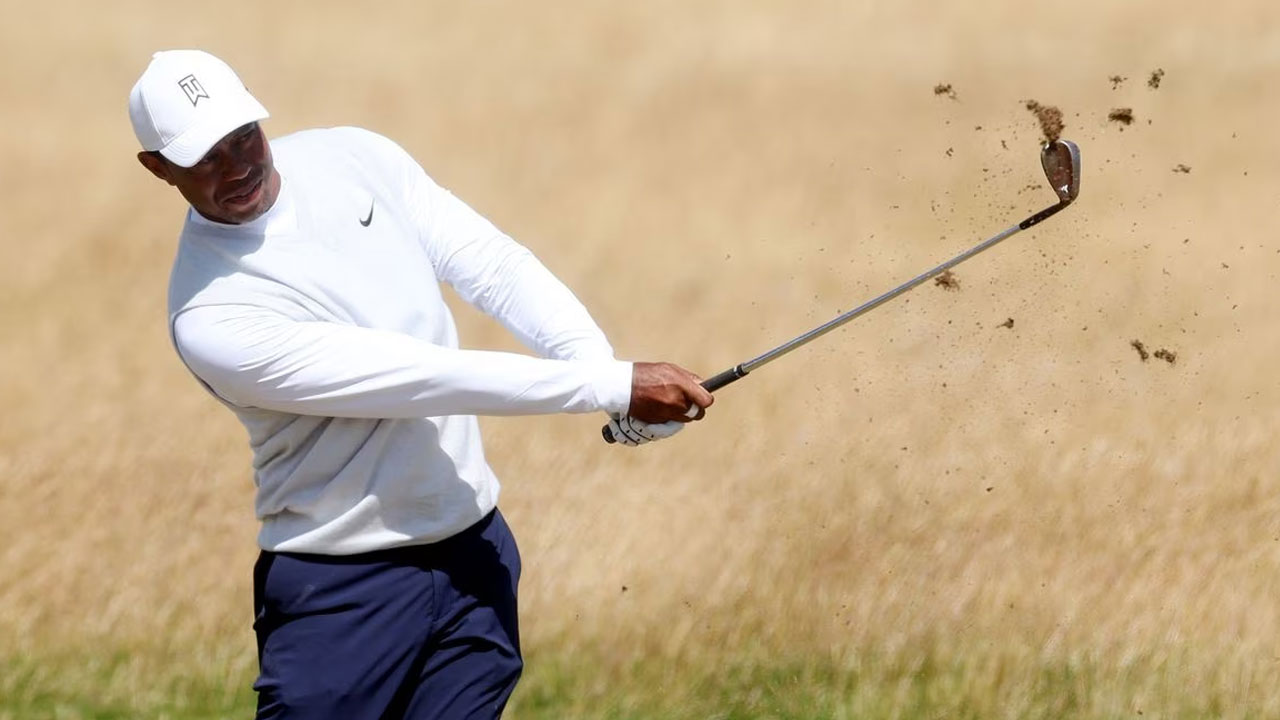 Tiger Woods . [Source: Reuters]
Tiger Woods apologised after being criticised for handing a tampon to fellow American Justin Thomas as a joke during the first round of the Genesis Invitational.
The 15-time major winner's comeback journey encountered controversy as images circulated on social media of Woods handing the period product to the twice PGA Championship winner after out-driving him on the ninth hole on Thursday.
Thomas, who was in Woods' grouping along with second-ranked Rory McIlroy in Pacific Palisades, California, quickly threw the tampon to the ground.
Article continues after advertisement
Responding to criticism from commentators and on social media, Woods said it was "just friends having fun.
The images of Woods passing the tampon to Thomas prompted a backlash, with critics calling it sexist.
In her column for USA Today, Christine Brennan said the move was in line with "juvenile pranks that were intended to demean."
The incident occurred in Woods' first non-major PGA Tour event since October 2020, after a car crash in 2021 nearly cost him his leg.