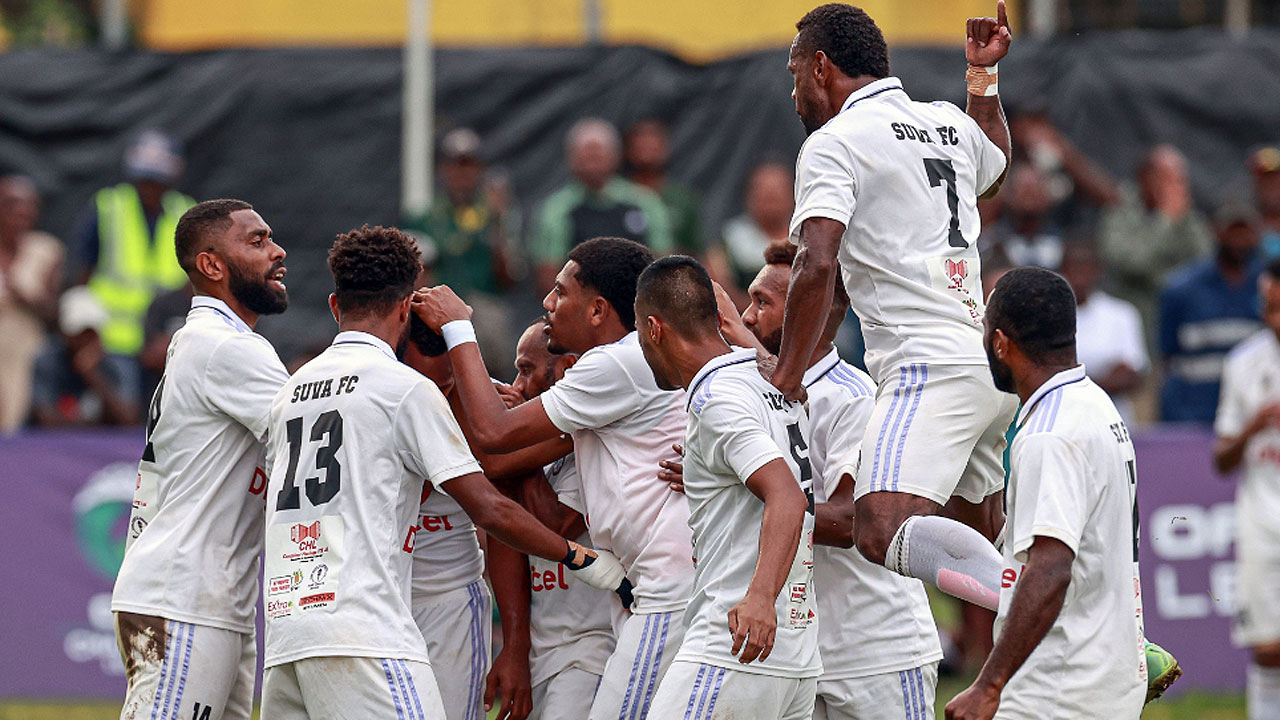 [Source: Supplied]
Suva football has created history by qualifying for its first OFC Champions League final.
They are also the first team from the southern division to qualify for the final, as the other two teams that did it were Ba and Lautoka.
The Babs Khan-coached side defeated AS Pirae 4-2 in extra time in the second semi-final in Port Villa, Vanuatu yesterday.
Article continues after advertisement
This sets up a final showdown against Auckland City which defeated Ifira Black Bird 5-4 on penalties.
Khan applauded his players for not giving up.
"I'm proud of the boys, they came back for a 2-2 draw to score two amazing goals. It's amazing what they can do and that's football. It's about taking chances and we took our chances, some chances we missed and I told them at halftime maybe it's going to haunt us."
It all started in the 13th minute of play with Simone Nabenu thumping a shot at the back of the net thanks to a timing set-up by Alex Saniel.
Suva had a number of chances to extend their lead through Samuela Drudru and Saniel but they couldn't quite find the finishing.
They maintained the 1-0 lead through to halftime.
In similar fashion to the first spell, Suva dominated possession straight off the block as they sought to create scoring chances.
This came just in the 47th minute with Azariah Soromon coolly sending home their second after a brilliant back-heel pass by Marlon Tahioa.
There was call for worry in the Suva camp in the 55th minute when AS Pirae struck back for their first goal and was later reduced to 10 men when Filipe Baravilala copped his second yellow card.
With the number disadvantage, Suva was under immense pressure and their defence took a blow when AS Pirae sneaked through the equalizer in the 88th minute.
This forced the game into extra-time and after being pressured for so long Suva hit the front again through Soromon who netted the winning goal from a loop pass by Bruce Hughes.
Dave Radrigai redeemed himself of the number of free kicks he gave away running coast-to-coast in counterattack before releasing for Merrill Nand for the easiest goal of the match.
Lautoka was the last Fiji representative to reach the final and this was in 2018.