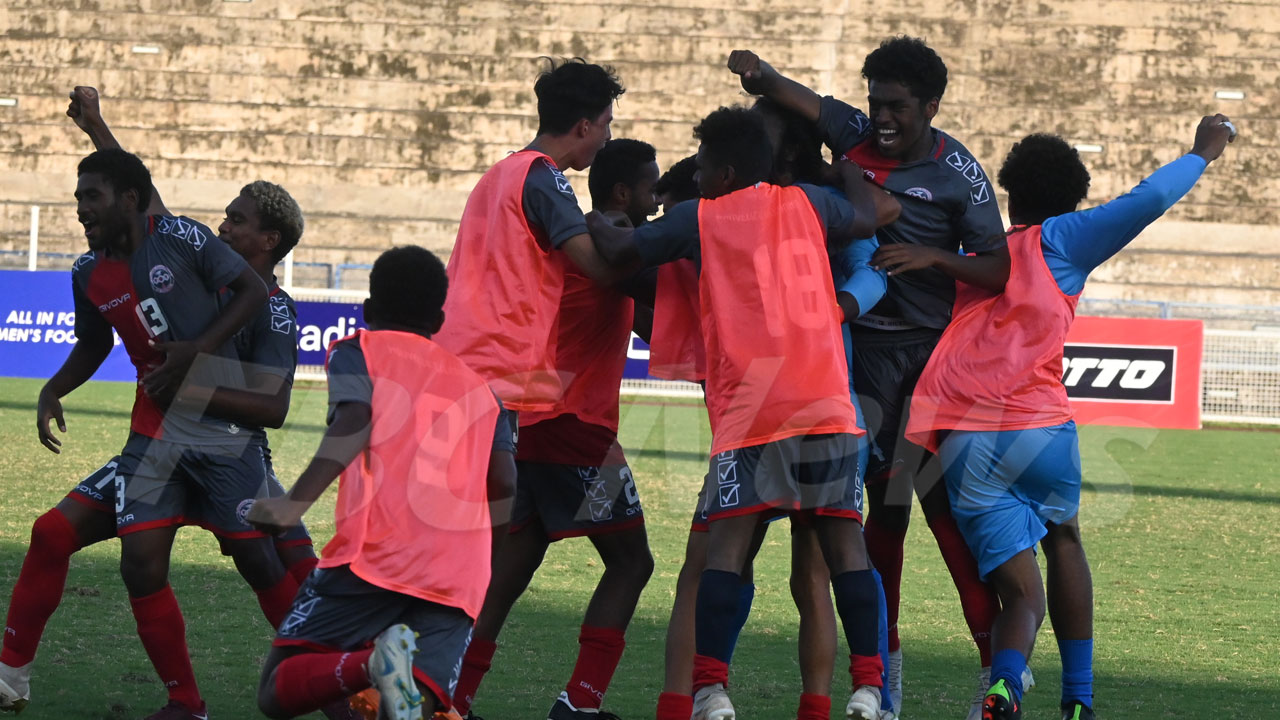 New Caledonia has automatically qualified for the FIFA U-17 World Cup in Peru after beating Tahiti 3-2 in the first semi-final through the penalty shootout at the HFC Bank Stadium in Suva.
Both sides were locked at 1-all and the match was forced into the penalty shootout as New Caledonia became the first finalist for the OFC U17 Championship 2023,
The New Caledonians opened the account in the 14th minute after Nolhann Alabete 's free-kick was misjudged by Tahiti goalkeeper Argan Clodic-Boucher and went straight into the back of the net for a 1-nil lead.
Article continues after advertisement
Tahiti bounced back in a counter-attack as captain Hitimoana Teuira sent a through ball upfront and Titouan Guillemant took full advantage of it to level scores as they went into the breather with a 1-all scoreline.
Both teams kicked-off the second half in fast paced with New Caledonia getting the best chance of the match after they were awarded a penalty but Tahiti goalkeeper Boucher stopped Joseph Hnaissilin's kick to end the match with a 1-all scoreline forcing the match into penalty shootout.
We're 1️⃣ hour away from our first #O172023 semi-final between New Caledonia and Tahiti. A reminder to please only click livestream links from official OFC accounts.

🔗 https://t.co/1yTpGEMVlJ pic.twitter.com/5b8OFAZn13

— OFC Oceania Football (@OFCfootball) January 25, 2023