[Source: OFC Oceania Football]
Fiji got off to a perfect start at the OFC Futsal Nations Cup defeating Tonga 9-0 at Pulman Arena in Auckland, New Zealand.
Fiji's first goal was netted by Ramzan Khan.
Tonga put up a strong defense but it wasn't enough as Fiji led 3-0 at half-time.
Article continues after advertisement

[Source: OFC Oceania Football]
Captain Filipe Baravilala scored a hat trick while Merrill Nand and Bruce Hughes each had a double.
Fiji's technical abilities, tactical understanding, and physical fitness were evident in their precise long-range goals.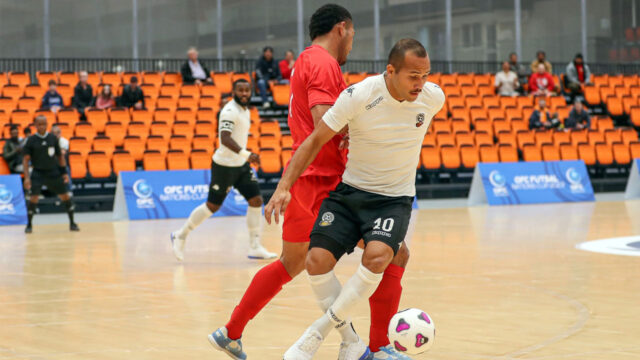 Tevita Waranaivalu on attack for Fiji [Source: OFC Oceania Football]
Rajneel Singh scored the final goal before the final whistle.
In their quest to qualify for the FIFA Futsal Cup in Uzbekistan the following year, the Fijian team demonstrated unwavering tenacity and a hunger for victory.
They will face New Zealand tomorrow at 6pm.