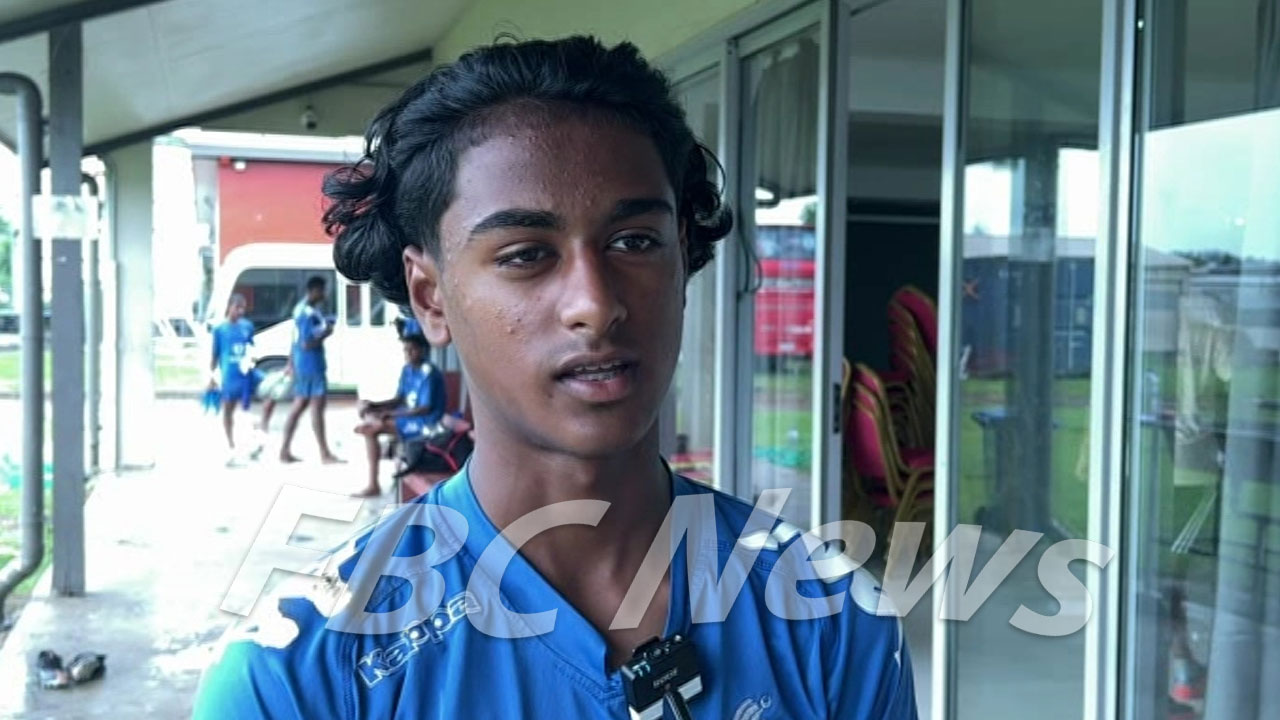 Representing Fiji has always been Ibraheem Afazal's goal.
Representing Fiji has always been Ibraheem Afazal's goal even if it means leaving his family behind and travelling 3,215 km, to get to where he is required to be.
The 15-year-old is one of the four overseas players in the Baby Bula Boys squad currently in preparation for the FIFA Under-17 World Cup qualifiers which will be hosted here in the country.
The Sydney based youngster who has been away from family for one and half months now says he contacts them every day to avoid being homesick.
Article continues after advertisement
Afazal says he made a lot of sacrifices to be part of the national squad but thanks to his dad and cousins, he is able to make it this far.
"My dad always taking me to training, always telling me to be the best of myself, always pushing me hard. Because i'm the youngest one they give me a lot of experience because they are older. They give me motivation as well."
Afazal's cousins are Abdullah Aiyas and Mustafa Mohammed who were part of the Junior Bula Boys team that has qualified for the FIFA U20 World Cup which will be held in Indonesia from May 20th to June 11th.
The Apia Leichhardt club player says his goal is to help the national side secure one of the two World Cup qualifying spots during the OFC U17 championship.
The OFC U17 Championship will kick-off next Wednesday with Fiji facing Samoa at the HFC Bank Stadium in Suva.