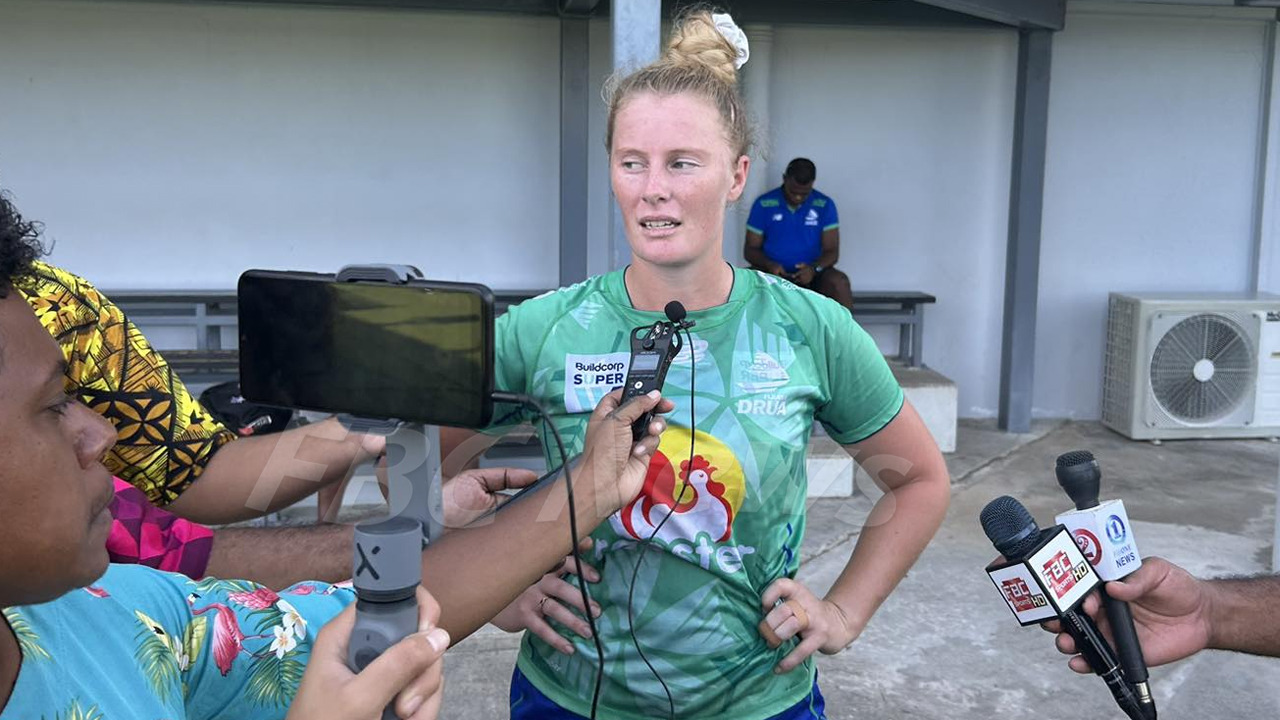 Locks Jade Coates interviewed during the Captains run at the HFC Bank stadium.
The Rooster Chicken Fijiana Drua are expecting a physical Melbourne Rebels side when they clash today in round two of Super W.
The Drua knows they have a target on their backs as defending champions and are aware that teams like Rebels will go all out for a win.
Captain Bitila Tawake says they anticipate a tough battle up front given the familiar figures of Jiowana Sauto and Vika Matarugu in the opposing colors.
Article continues after advertisement
Sauto and Matarugu were part of the Drua's Super W win last year.
Locks Jade Coates says while their friendship remains, Fijiana knows they will need to play ball tomorrow.
"There's always that rivalry which is cool, that's rugby and sport. We are friends off the field but on the field, we just have to get down and do the job."
The team is urging fans to turn up in numbers and support them as they aim to maintain their winning streak.
The match kicks-off at 1.05pm at the HFC Bank Stadium in Suva and you can watch it live on the FBC Sports HD Channel.