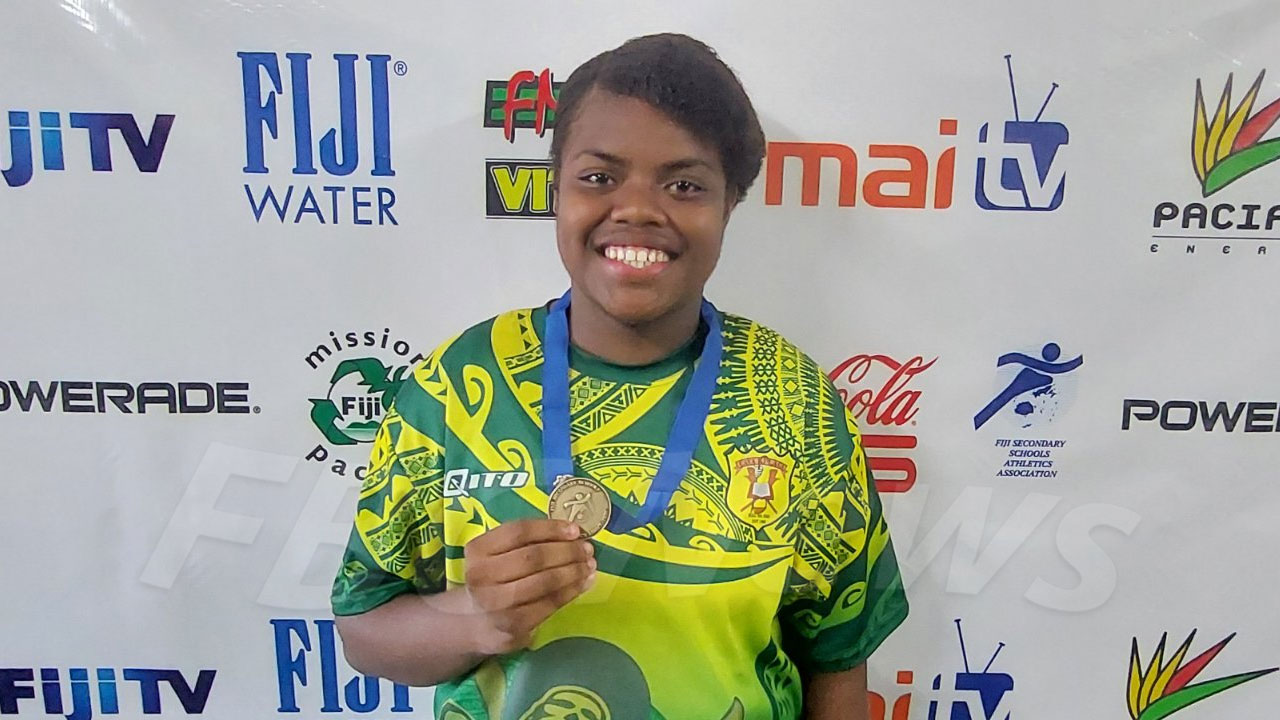 Vasiti Radinicalia Vitalina Taka won two gold medals for Ratu Sukuna Memorial School in the Coca Cola Games at the HFC Bank Stadium.
The 14-year-old won her first gold on day one of the Coca Cola Games, in the sub junior girls discus throw and finished on a high with a gold in sub junior girls shot-put on the final day.
The Tailevu native thanked the god almighty and her parents for their support.
Article continues after advertisement
The year 9 student of Ratu Sukuna Memorial dedicated her win to her coach, who made vigorous training plans for her.