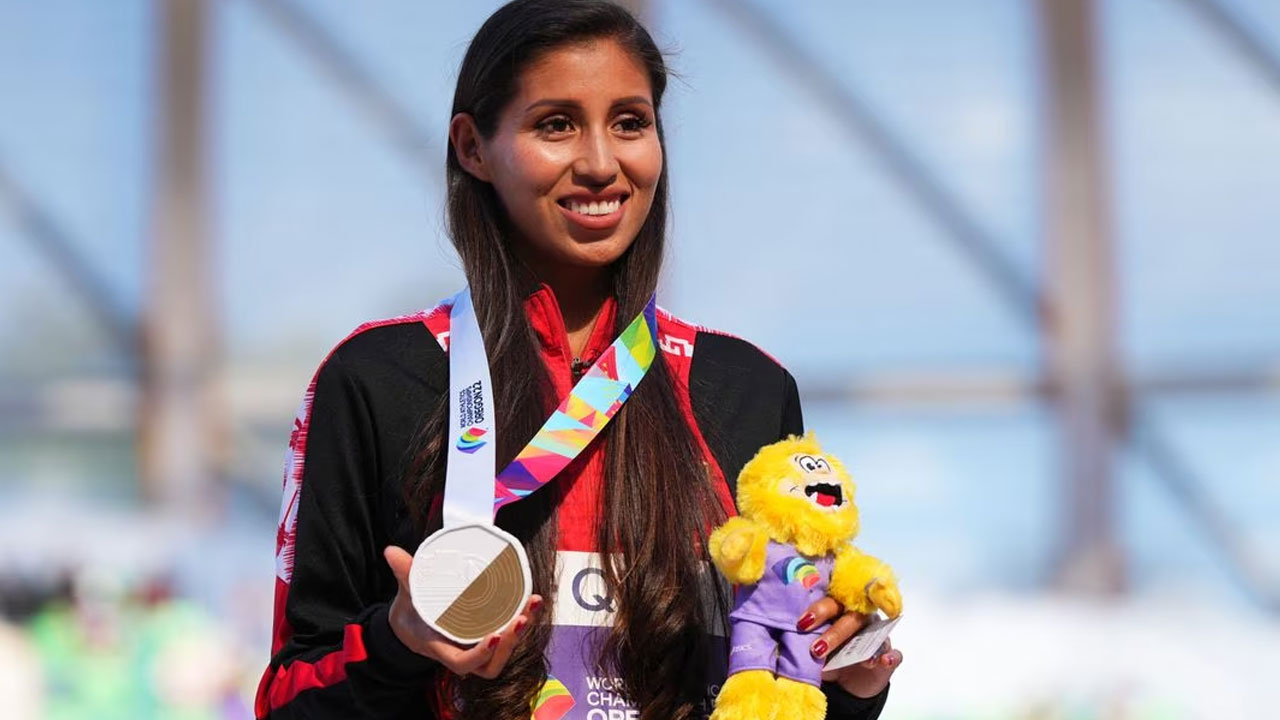 Garcia Leon during medal presentation. [Source: Reuters Sports]
Peru's Kimberly Garcia Leon broke the 35 km race walk world record with a time of two hours 37 minutes and 44 seconds in Dudince, Slovakia.
The world champion in both the 20km and 35 km walk broke the previous record of 2:38:24 set by Russian Klavdiya Afanasyeva in 2019, in a warning to her rivals ahead of the Paris Olympics next year.
China's Liu Hong came in second in an Asian record of 2:40:06 while Magaly Bonilla from Ecuador took third place.
Article continues after advertisement
At Paris 2024, there will only be one race of 20km for the women and a 35km mixed team race walk.