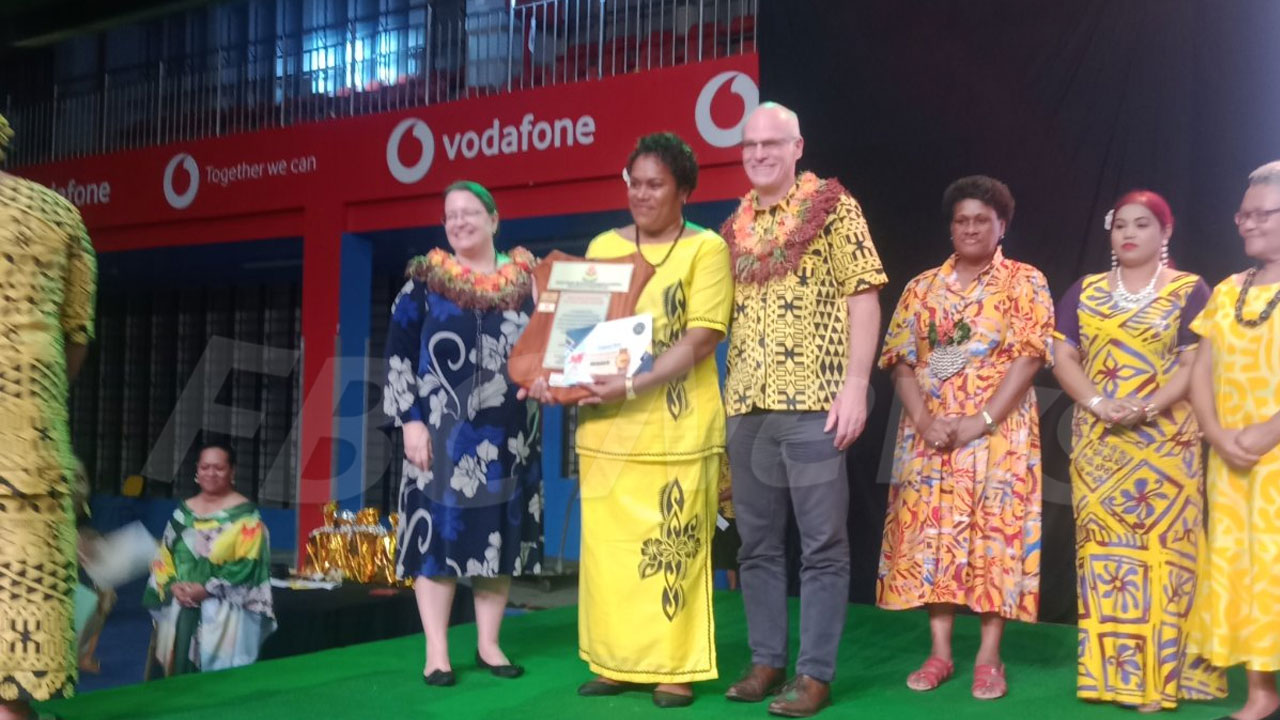 South Pacific Business Development has changed my life and that of my family for the better and has helped me achieve my business goals.
These were the words of Teresia Rosi after winning the SPBD Businesswoman of the Year award at the Vodafone Arena in Suva last night.
Rosi, a member of the Uciwai Momi Centre, secured an SPBD loan in 2018 to open a canteen and kava business, before she later branched out into a fish-selling business and handicrafts.
Article continues after advertisement
Through four other SPBD loans, she has been able to expand her business, renovate her home, and now employ 13 staff, most of whom are family members.
Rosi was among the SBPD members who attended the 12th SPBD Businesswoman of the Year Awards yesterday.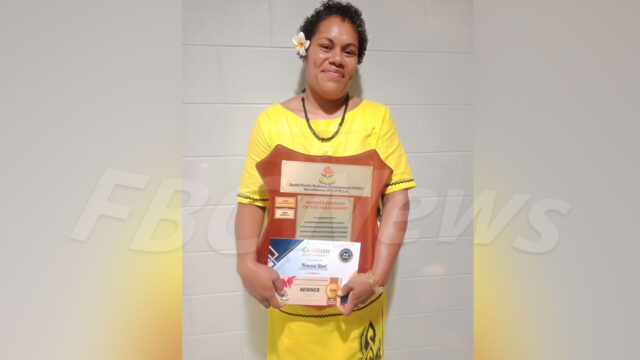 Teresia Rosi after winning the SPBD Businesswoman of the Year award
SPBD Network Founder and President Gregory Casagrande commended the members for their determination and courage.
"Those qualities have helped each of you to endure and to pull through to where you are today. Inside the SPBD family, you will find lots of opportunities to build relationships with other aspiring, hardworking women micro-entrepreneurs, all of modest means but large ambitions."
Casagrande says SPBD has disbursed over $100 million worth of unsecured credit to over 13,000 micro-entrepreneurs over the last 12 years across Viti Levu, Vanua Levu, Taveuni, and Ovalau.
He adds that these funds have enabled women to establish and expand businesses, enhance their living conditions, and invest in their children's education.
Apart from this, Casagrande says SPBD's innovative programs have paved the way for economic independence, job creation, and poverty alleviation among women not only in Fiji but around the region as well.
The United States Ambassador to Fiji, Marie Damour, was the chief guest at the SPBD Awards ceremony.
The Winners:
Best Saver of the Year Award: Kartika Raman
Centre Saver of the Year Award: Suva Market Vendors
New Centre of the Year Award: Navitilevu Centre, Rakiraki Branch
Financial Education Facilitator of the Year Award: Lalai Vugakoto – Northland, Korovou Centre
Centre Secretary of the Year: Mereseini Vakatalai – Tacirua Centre, Suva Branch
Centre Chief of the Year Award: Lusiana Valetabua – Serua Island Centre, Sigatoka Branch
Centre of the Year Award: Nakavu Centre, Lautoka