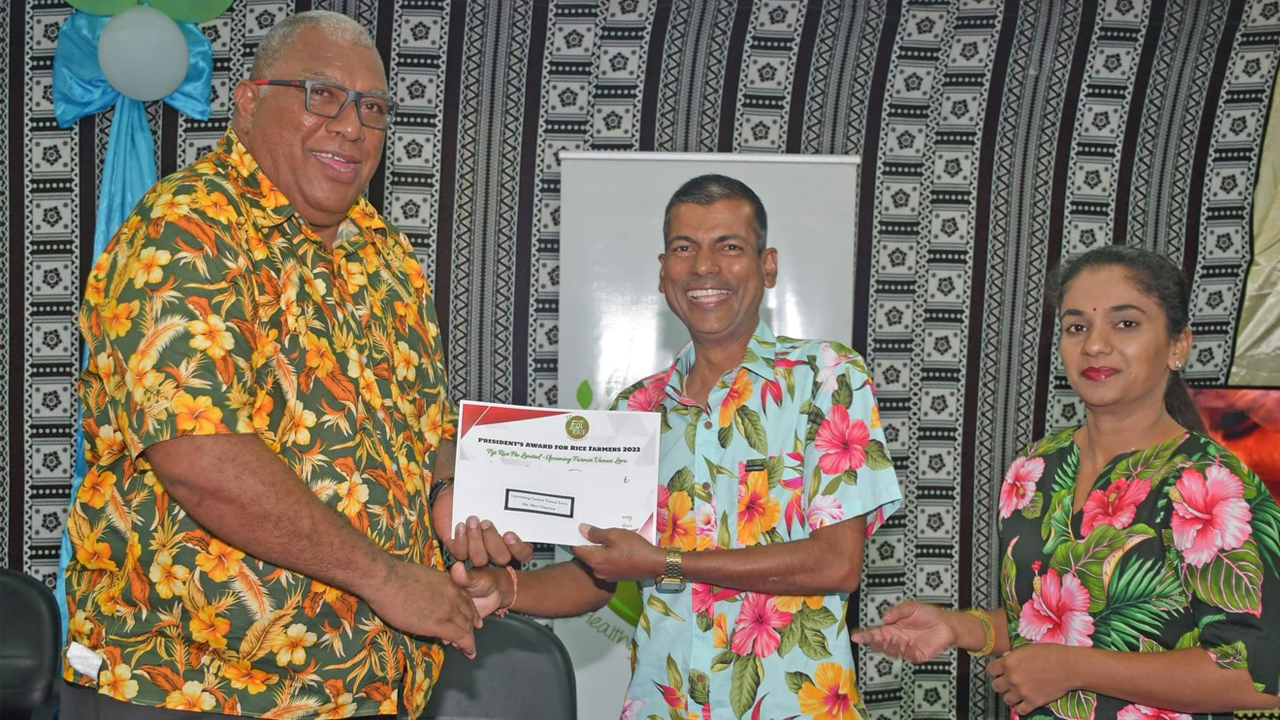 [Source: Fiji Government/Facebook]
The rice industry is contributing only 20 percent to Fiji's rice market.
While officiating at the Fiji Rice President's Awards celebration over the weekend President Ratu Wiliame Katonivere said it's crucial for stakeholders to work towards the industry's goal, which is to contribute 60 percent to the market.
Ratu Wiliame says it's crucial to boost the industry by increasing rice production given the high annual rice import bill.
Article continues after advertisement
"Having awards for the industry brings out a competitive edge in participants, in this case farmers, and they in turn can share their knowledge and expertise with the ultimate aim of promoting and improving the industry."
The President also commended the rice farmers, especially the recipients of the awards, for their immense contribution to Fiji's rice industry.
The Fiji Development Bank Woman Farmer of the Year award went to Nileshni Devi of Bua; the HFC Bank Young Farmer of the Year award went to Kaushik Dip Rattan of Malawai, Dreketi.
Mohammad Nazim Hussain of Bua scooped the Reserve Bank of Fiji's Best Farmer of the Main Season Supply.