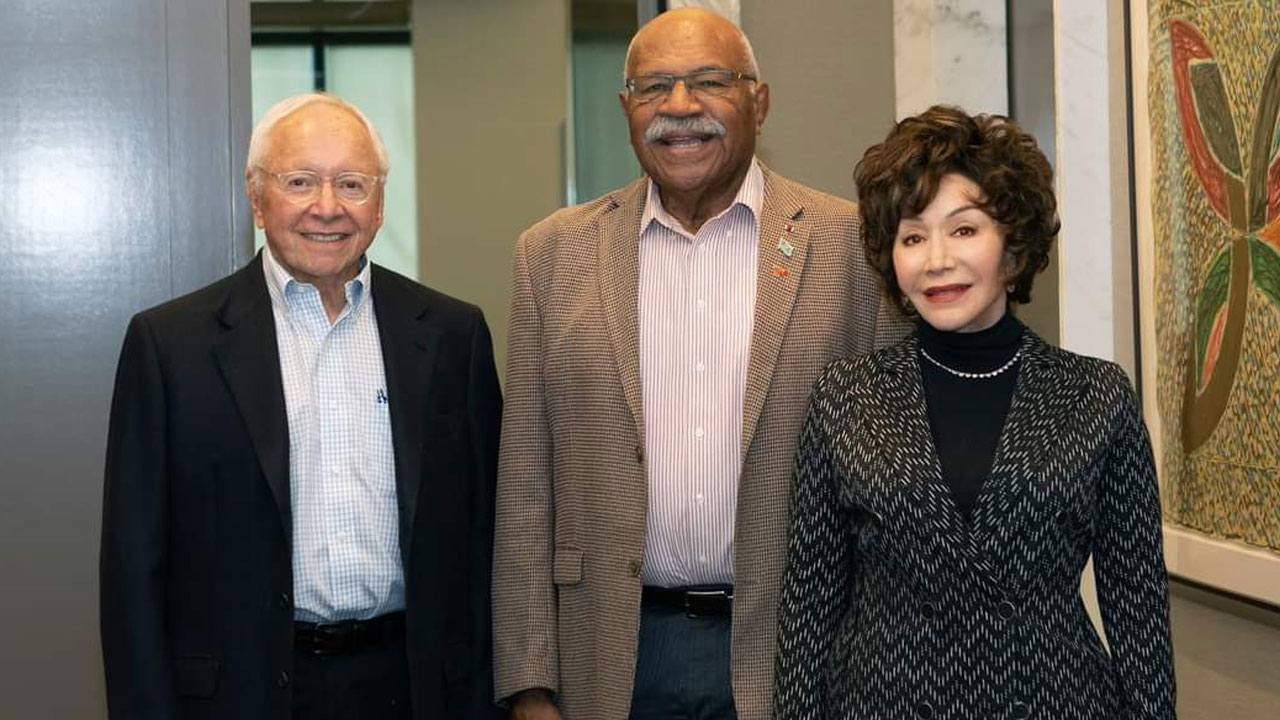 Prime Minister Sitiveni Rabuka [middle] with the owners of Fiji Water, Stewart Resnick and his wife Lynda Resnick [Source: Twitter]
Prime Minister Sitiveni Rabuka took time to meet the owners of Fiji Water while on his way back to Fiji following the Our Ocean Conference in Panama.
The Prime Minister met Stewart Resnick and his wife Lynda Resnick in the United States, and it was an opportune time to share with Rabuka their future expansion plans.
The couple also discussed opportunities in agriculture.
Article continues after advertisement
Earlier this week, I met with FIJI Water owners Stewart and Lynda Resnick. The meeting provided an opportunity for me to hear first-hand from Mr Resnick about the Company's global operations including some of @FIJIWater's future plans, agriculture, marketing and philanthropy. pic.twitter.com/C2toRHttHX

— Sitiveni Rabuka (@slrabuka) March 7, 2023
Rabuka also met senior executives of FIJI Water in Los Angeles and was later welcomed to a dinner by the Resnicks.
Rabuka later visited NASA's Jet Propulsion Laboratory, followed by a tour of the Resnick Sustainability Institute at Caltech in Los Angeles.