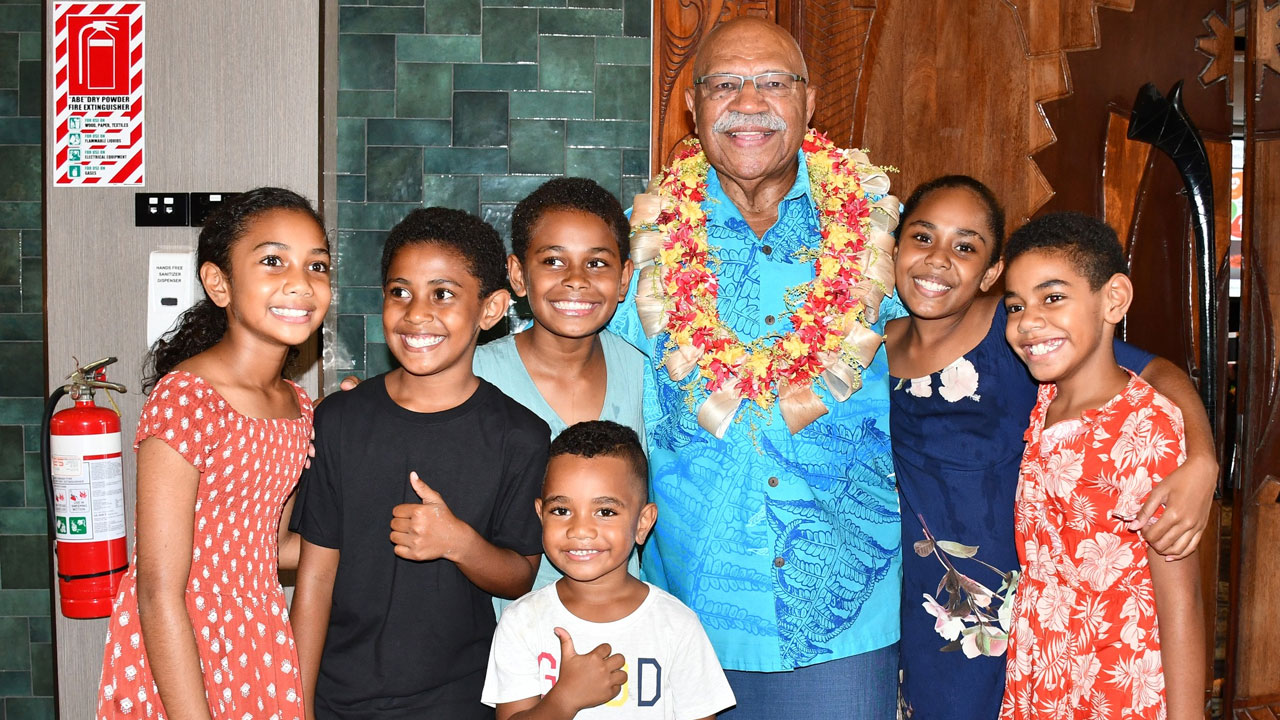 Prime Minister Sitiveni Rabuka with children [Source: Fiji Government]
Our children today will be the future leaders of the 2050 Blue Pacific.
This was the message by Prime Minister Sitiveni Rabuka to those present at Pacific Early Childhood Development Forum.
Rabuka told regional leaders that our governments need to step up for children and their parents.
Article continues after advertisement
The Prime Minister stated that he is the Pacific Champion for early childhood.
"It is encouraging to see all stakeholders working across aisles to streamline resources and make smart decisions about where we can make the most impact."
Rabuka says as a father and grandfather, he knows of the many joys and challenges of raising children.
He says this requires a whole-of-government approach, which is why he is pleased to see different sectors represented at the forum.
"Failing to give children the best start in life perpetuates cycles of poverty and disadvantage that can span generations, undermining the strength and stability of societies."
Early Childhood Development provides one of the most cost-effective, comprehensive, immediate, and enduring paths to boosting human development.
The regional forum will end on Friday.