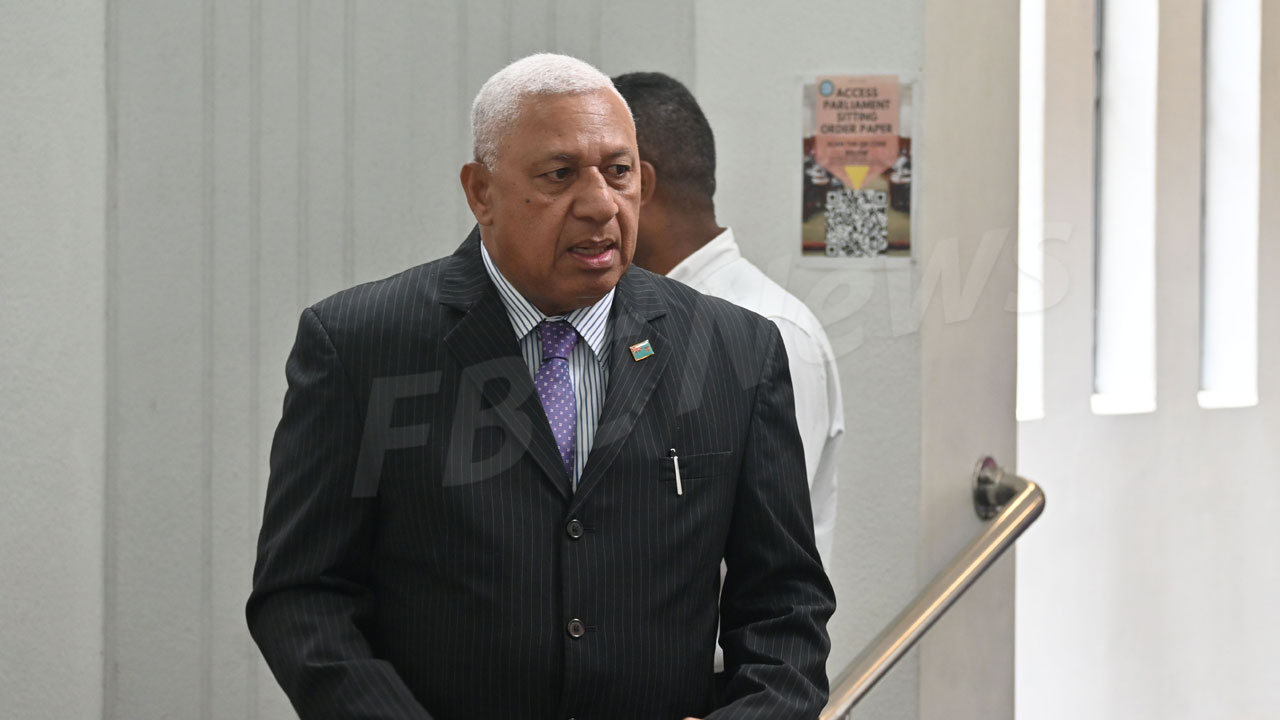 Opposition Leader, Voreqe Bainimarama.
The Opposition Leader claims that President Ratu Wiliame Katonivere has failed to protect the 2013 Constitution.
In his response to the President's opening speech in Parliament today, Voreqe Bainimarama alleges that Ratu Wiliame has failed to protect the rule of law and has failed to halt the resulting chaos that is creeping in and the impending disaster that is going to befall the people of Fiji, the economy, and also its future generation.
Bainimarama claims the President as the Head of State who rests the executive authority of the State and who is the commanding chief of the Republic of Fiji Military Force fails to acknowledge the fact that the Constitution which is supposed to uphold is stripped away almost daily.
Article continues after advertisement
The Opposition Leader claims that as the commanding chief, the President has failed to provide proper guidance to the RFMF. Bainimarama further claims that Ratu Wiliame, who previously espoused subscribing to the values of the Constitution, has tragically ignored the mockery that the Rabuka-led government has made of constitutional democracy.
"When we were in government and you were in Opposition, the then Opposition has chastasized and breaded previous presidential statements because of political motivations, I do so today Mr Speaker but not for political reasons but because the president has failed to protect the constitution."
He alleges that the Parliament he spoke in this morning is not the same as last year.
Bainimarama claims that the Fiji he speaks of today is not the same Fiji of 55 days ago, as Fiji does not care to follow the rule of law.
The Opposition Leader asserts that it is a Fiji where the Prime Minister is the Attorney-General and the minister fails to follow the Constitution, which brought them to Parliament in the first place.
Bainimarama alleges that the government leader continues to issue verbal threats, and they are dividing Fiji so rapidly that it is shaking the Constitution's safeguard of equal citizenship.
He labeled the statement propelled by the government, "Let love shine' as the biggest con job, hypocritical, and a hoax.