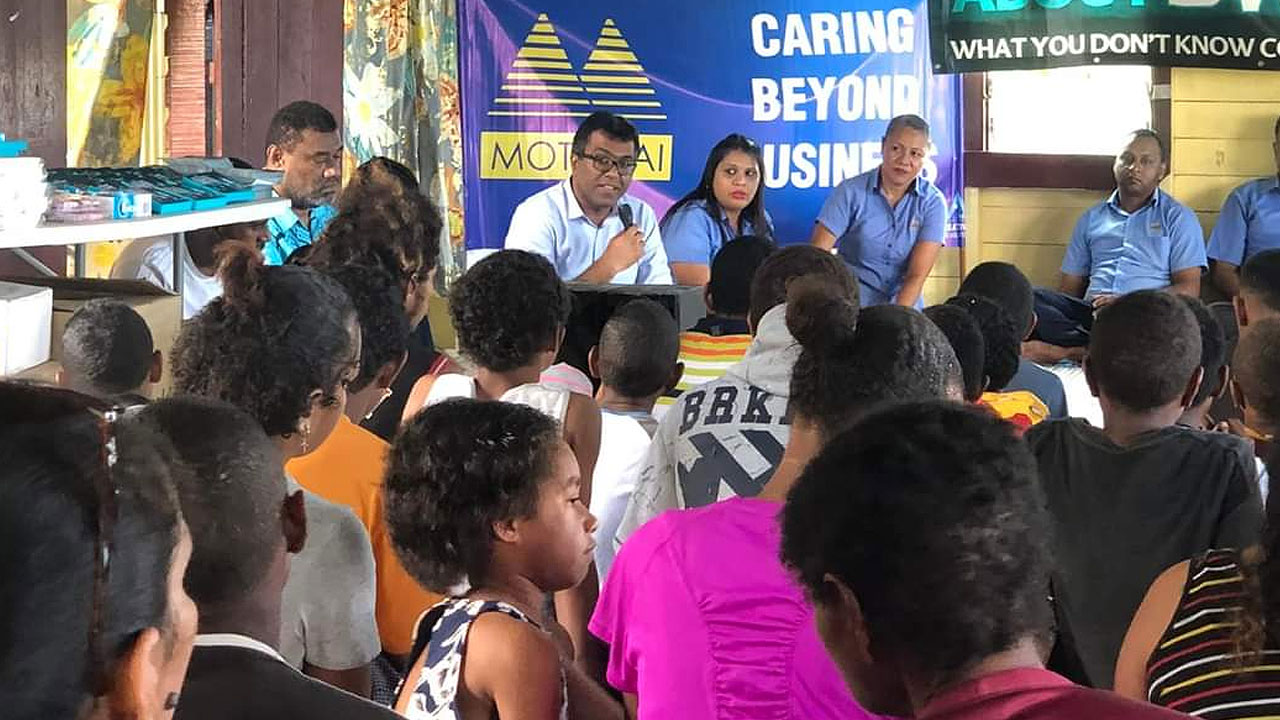 [Source: Supplied]
Motibhai Suva staff have joined forces with the relevant authorities to create awareness on the dangers on drugs.
The staff worked with Drug-Free World Fiji, and the Narcotics Awareness Officer of the Fiji Police Force, to create awareness for some 120 individuals as part of their Corporate Social Responsibility activity in Kalekana Settlement, Lami earlier this month.
National Sales Manager, Rajesh Kumar says this concerted effort aims to create awareness and help address the alarming issue of drug use in the Settlement.
Article continues after advertisement
The event, targeted youths and single mothers.
Kumar says Kalekana has been identified as a 'Red Zone Area' for drug usage, making it imperative for organizations like Motibhai Suva to step up and create awareness.
He adds a surprising revelation during the awareness campaign was that children are familiar with the street names of these substances as they knew that marijuana is commonly referred to as "Mary J."