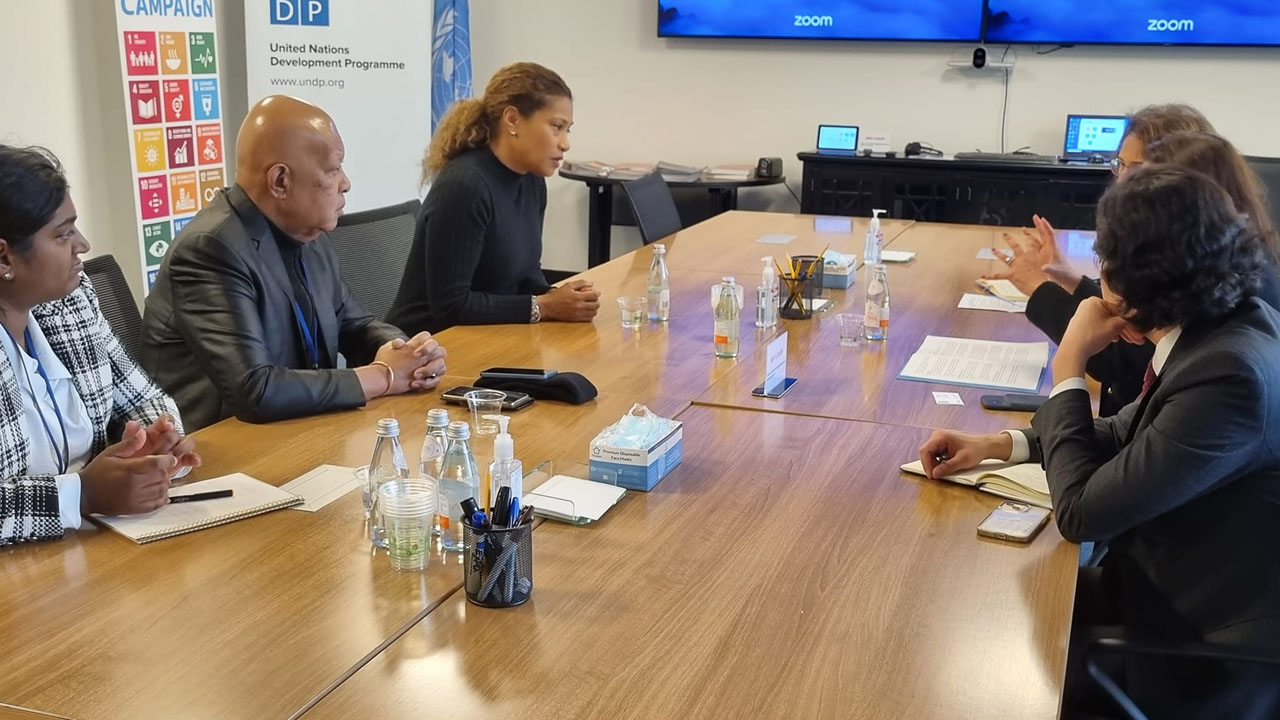 [Source: Ministry of Women ,Children and Poverty Alleviation - Fiji/Facebook]
The Minister for Women, Children and Poverty Alleviation, Lynda Tabuya paid a courtesy visit to the United Nations Under-Secretary-General and Associate Administrator Usha Rao-Monari this morning.
It was an opportunity for both parties to discuss on women and children issues, and to further strengthen their collaboration to address these challenges.
Tabuya acknowledged the continuous support from UNDP, in the implementation of the Rights, Empowerment and Cohesion programme.
Article continues after advertisement
Rao-Monari highlighted the importance of having strong data; to allow funding, interventions and targeted assistance from donor agencies such as UNDP.