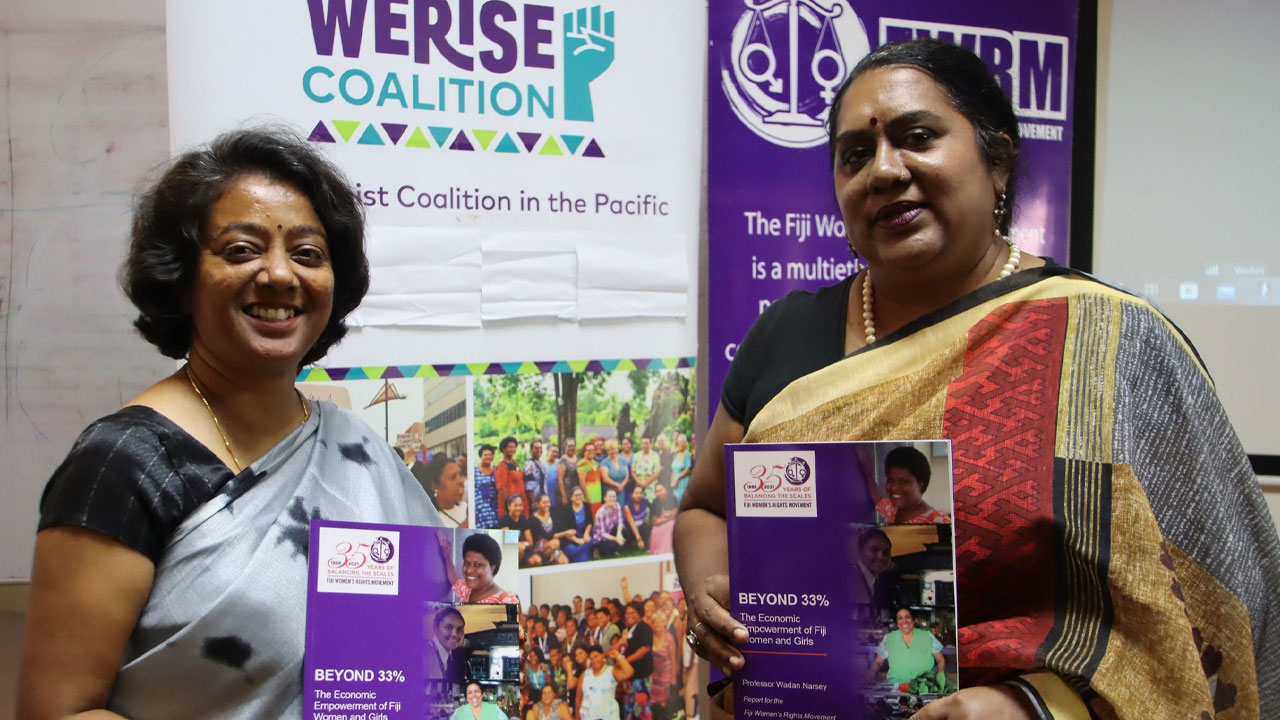 [Source: Fiji Women's Rights Movement/Facebook]
Lack of education is no longer a barrier to greater female participation in the labor force and enjoyment of income and personal wealth.
This was revealed by the Fiji Women's Rights Movement "Beyond 33%: The Economic Empowerment of Fijian Women and Girls" report.
According to the report, the number of educated females with certificates, diplomas, and degrees has increased significantly, rising from around 6,000 in 2004-2005 to 51,000 in 2015-2016.
Article continues after advertisement
However a large proportion of these women are not in the paid labor force and are economically inactive.
Assistant Minister for Women Sashi Kiran has assured they'll closely look at this issue using this data.
"I'm just flipping through the report this morning, I'm grateful that this will hopefully provide us with much more policy direction."
While 41 percent of females with certificate or higher were not economically active in 2004-05, this proportion had dropped to 37 percent in 2010-2011 and 36 percent in 2015-2016.