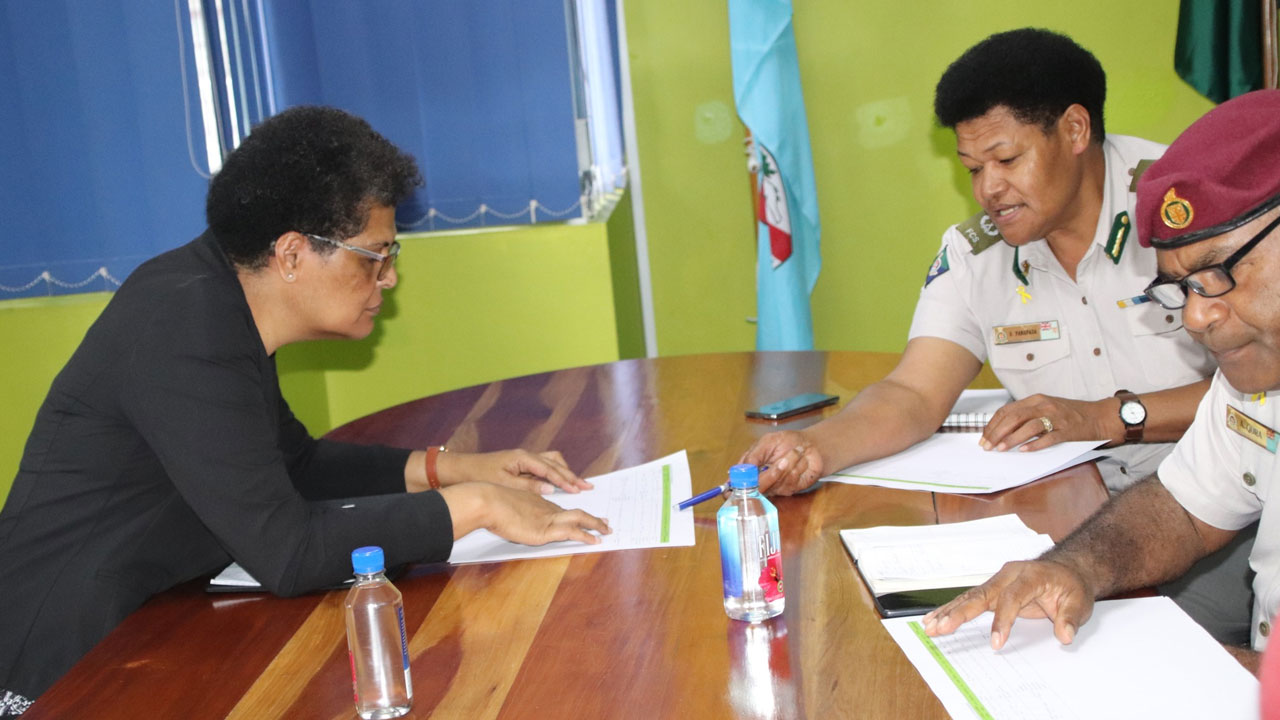 [Source: Fiji Corrections Service / Facebook
Seventeen foreign nationals are in the custody of the Fiji Corrections Service.
According to FCS, some foreign inmates are serving life imprisonment while others have been detained for other criminal and civil matters.
Yesterday, the Director of Immigration, Amelia Komaisavai paid a courtesy visit to the Acting Commissioner Salote Panapasa.
Article continues after advertisement
The meeting was an opportune time for the two women leaders to discuss issues concerning foreign nationals serving their sentences in the FCS facilities.
Meanwhile, Attorney-General has assured the officers that the government is aware of their hard work and how they are not renumerated accordingly.
Siromi Turaga reminded the FCS officers that their job is a noble calling and is different from others as it impacts the nation's security and communities.
He also stated that some policies will be reviewed to ensure effective delivery by FCS.