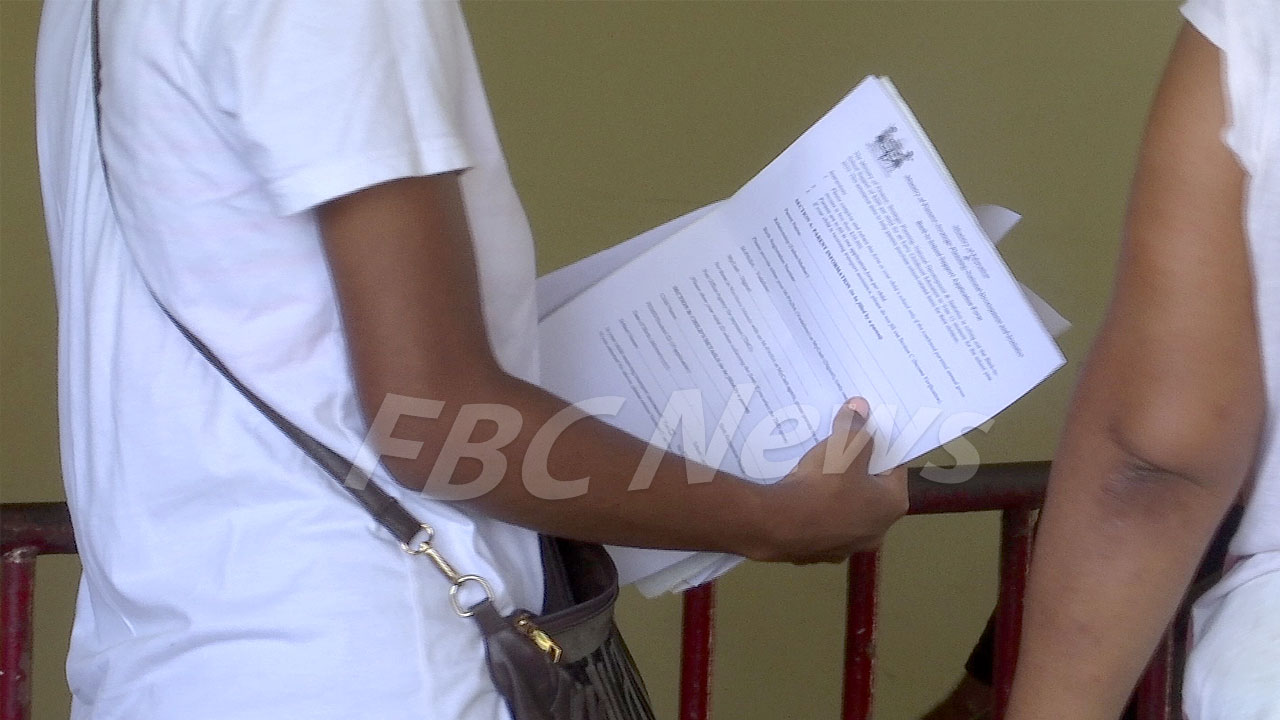 A parent picking up the Back-to-School application form.
Parents around the country earning less than $50,000 combined income flocked to schools today to pick up copies of the Back-to-School application form.
Asinate Donna was among the hundreds of parents who were at Vishnu Deo Memorial School in Raiwaqa to pick up the forms and according to her, the $200 financial support from the Government will ease some financial burden on her family.
The mother of six says does not have a steady income source as she only assists her aunty with her BBQ business and she earns $20 a day while her husband is a security officer.
Article continues after advertisement
"A blessing for me to receive this form and it's going to help me with their school stuff and having six kids is hard, we struggle but through the blessing we have together as a family and the love I have for my family, I am doing my best as a mum to provide what's best for them."
Ilaisa Narisila, a father of two says the cost of living in Fiji is high especially food costs and this assistance is timely because he will be able to provide his children's full set of stationeries.
"I want to thank the Government for this timely assistance and this is especially for us parents who are low-income earners."
A stay at home mother Bua Dorocini echoed similar sentiments.
"Since I'm employed, it is hard for me to cater for my kid's school items and so I want like to thank the Government for their help and support."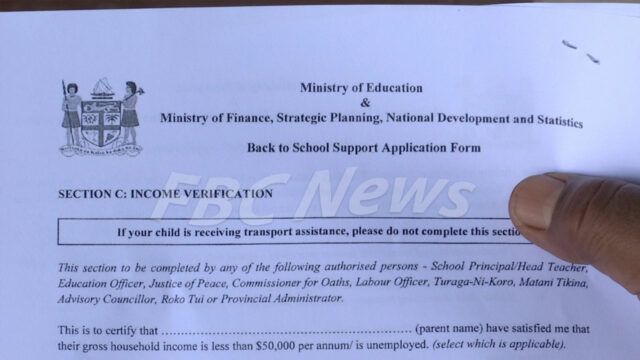 Meanwhile, Prime Minister Sitiveni Rabuka says the implementation of certain promises will be dependent on the true state of Fiji's financial position.
"The Minister of Finance with his team are currently carrying out a review of the true status of government's financial position. We are also conducting mandatory audits and associated checks and balances."
This Government assistance will be disbursed through the Digicel MyCash and Vodafone MPaisa.