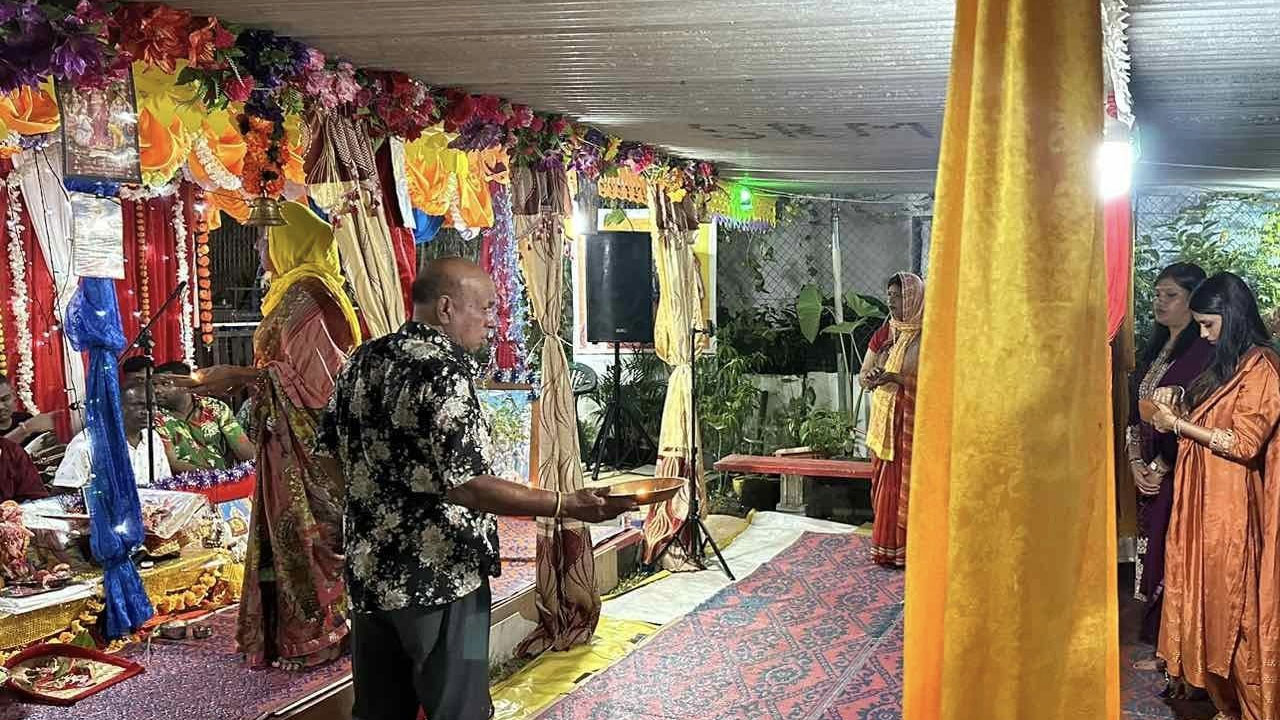 Devotees celebrating the Ram Naumi festival [Source: Fiji Government]
Shree Sanatan Dharm Pratinidhi Sabha Fiji has extended its best wishes to devotees celebrating the Ram Naumi festival.
According to the Sabha, Suva City Council upon consultation with Fiji Roads Authority has given approval to all
Sanatan religious organisations for dispersal of flowers at Nasese, Suva.
Sanatan Fiji is requesting all followers to take proper precautions and be responsible during dispersal process as the road works are in progress.
According to national president Dhirendra Nand followers in Fiji have recited Holy Ramayan for the past nine days in their respective mandalis, and temples.
Article continues after advertisement
Nand says the Holy Ramayan also forms an integral part of Indo-Fijian history and it's therefore important to share the message of devotion, submission and worship with the younger generation, especially students irrespective of their faith and belief.
Meanwhile, Shree Sanatan Dharm Purohit Brahman Maha Sabha Fiji's, National President, Amar Nath Maharaj says Lord Ram is a symbol of the victory of right over the evil and Shree Ram Navmi Utsav is celebrated to mark the birth of Lord
Ram, who is the incarnation of supreme God head, Lord Vishnu.