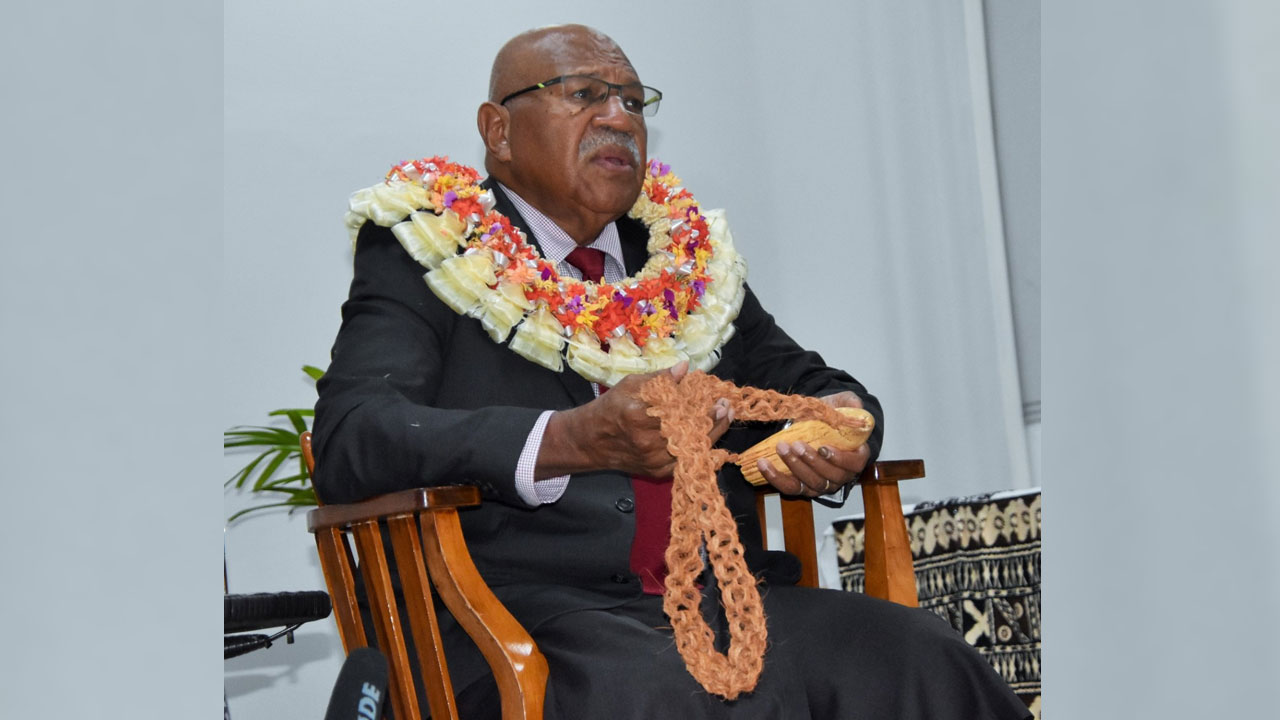 [Photo: Supplied]
The necessary support to the Parliament will be provided to ensure they are able to work efficiently and effectively with minimum disruptions.
Prime Minister Sitiveni Rabuka gave the reassurance to the Parliament Speaker, Secretary-General and the Secretariat.
He says the coalition Government will ensure that support is provided to Parliament to enable it to carry out its work.
Article continues after advertisement
Rabuka was traditionally welcomed by Parliament Speaker Ratu Naiqama Lalabalavu and the Secretariat.
During his address to the staff, the Prime Minister also congratulated them for conducting the election of the Prime Minister on the floor of Parliament.
 "For you, it was just part of the Constitution and the Standing Orders. But for me, it was the defining moment on how I would serve, and continue to serve this country."
The Prime Minister also toured the Parliament complex, specifically the Government Members Office and the newly refurbished Committee room.
He was also informed by the Secretariat of the challenges currently faced by Parliament in terms of office space for the respective political parties represented in Parliament, MPs and staff.