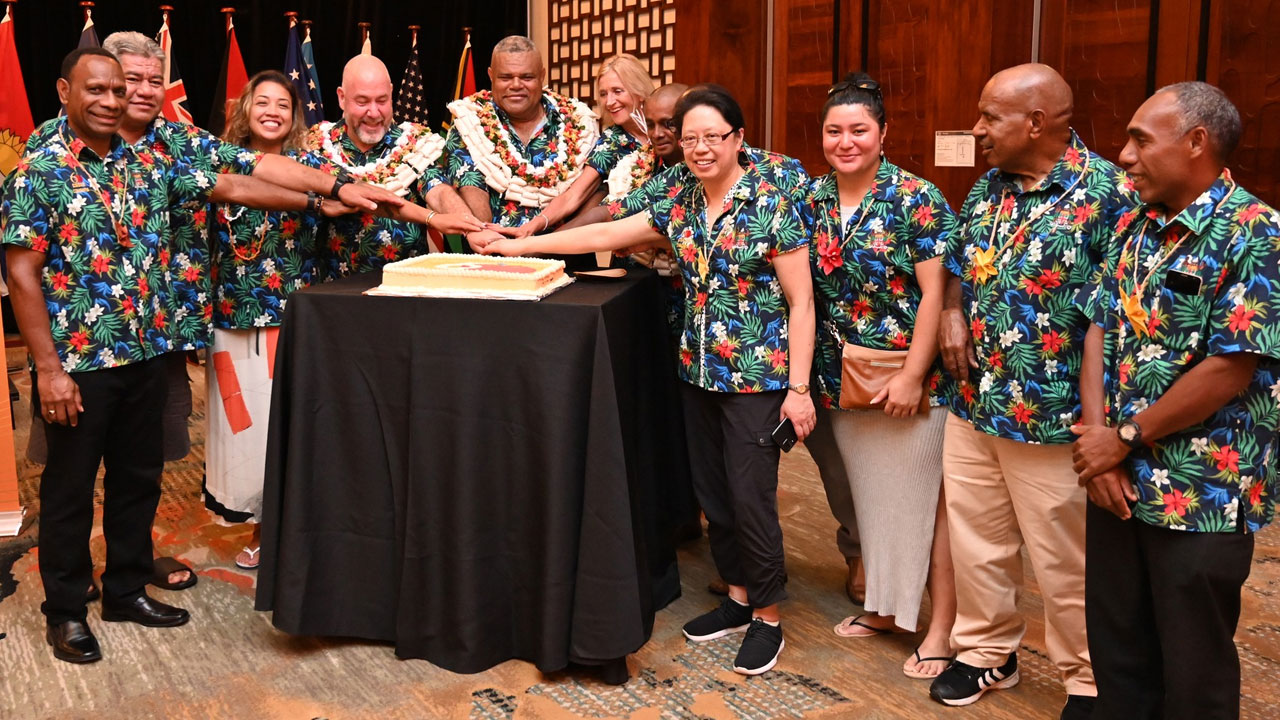 [Source: Ministry of Agriculture Fiji / Facebook]
The Coordinating Committee for North America and the South West Pacific concluded with a celebration of the Codex Alimentarius Commission's 60th anniversary yesterday.
Codex is both a process and an outcome of bringing together 188 Member countries, 1 Member organization, and over 240 Observers to collaborate on developing standards to ensure food safety and quality.
It operates through technical committees hosted by its members, as well as the Codex Alimentarius Commission, which has the final say on all standards.
Article continues after advertisement
During his closing remarks, Minister of Agriculture and Waterways Vatimi Rayalu congratulated the Codex Alimentarius Commission on its 60th anniversary.
Rayalu thanked the CCNASWP16 session members for a productive meeting and congratulated them on their decision to support the Regional Standard for Fermented Noni Fruit Juice and the Regional Standard for Kava Products for Use as a Beverage When Mixed with Water.