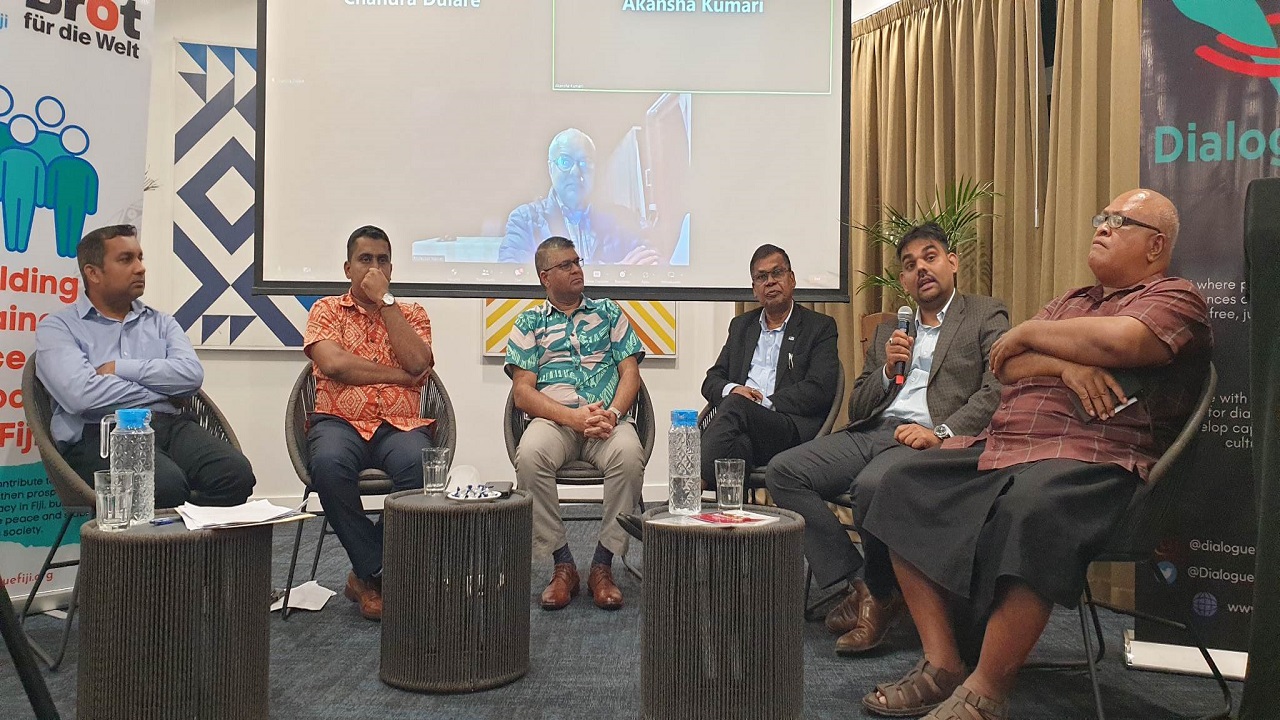 Key economic stakeholders gathered in Suva last night to dissect the 2023–2024 National Budget.
Some economists call it a fair budget, while critics say that the government was too careful and too conservative in its approach.
This year's budget is the blueprint of the Coalition government, and despite the fiscal trilemma, the general feedback has been positive.
Article continues after advertisement
Reserve Bank Governor Ariff Ali says this is because of the certainty in the fiscal space determined in the budget estimates.
"What it simply means is that if a government wants to spend more, it either has to raise taxes, borrow more, or a combination of both, you can't have government spending more but reducing taxes and at the same time borrowing less, no you can't have that it's a trilemma which means you can only have two of the three but not all three"
The man managing the nation's coffers Minister for Finance Professor Biman Prasad says the budget addresses debt by beefing up revenue streams and strategic quality spending to enhance sustainable growth.
"Because without having all three crafted together, you won't be able to achieve the objectives of sustainable economic growth therefore not being able to achieve sustainable quality of life for our people."
Prasad says the budget was made after careful consideration of important variables, with the understanding that a one-year budget doesn't solve all the problems.
He adds that the 2023 -24 budget is about prioritizing and making tough decisions.