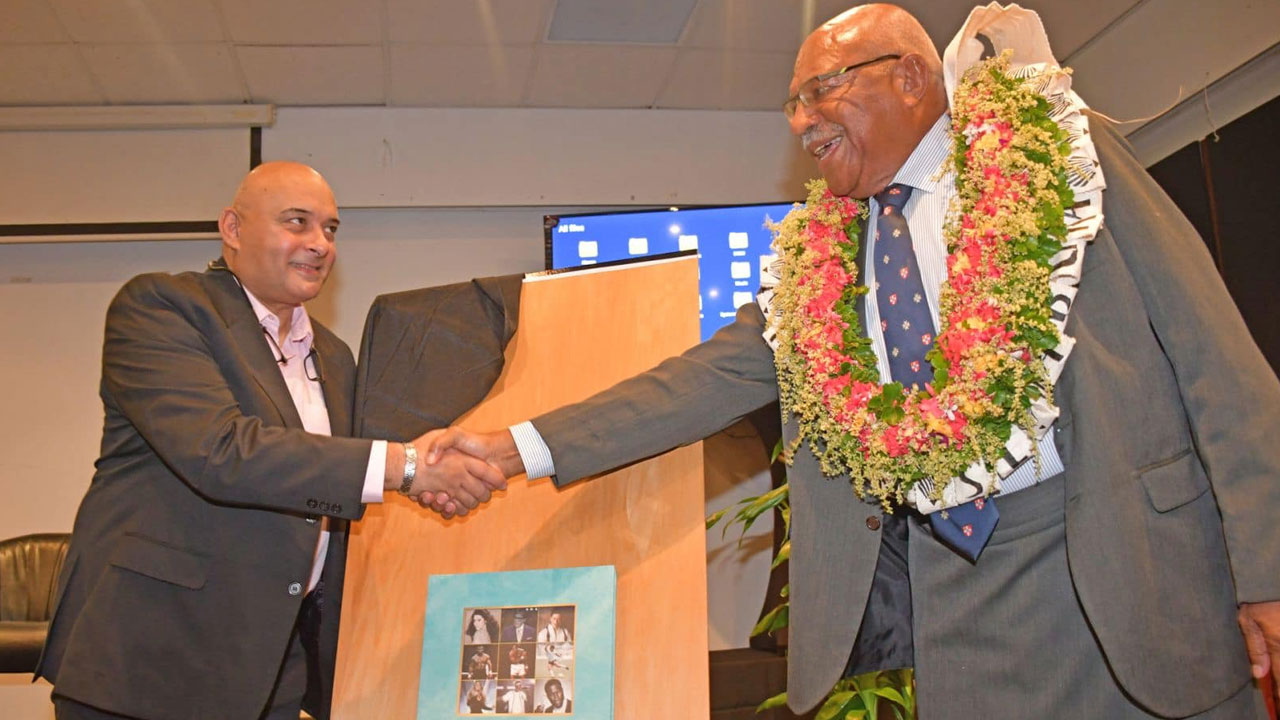 Ajay Amrit [left] with Prime Minister, Sitiveni Rabuka during his book launch [Source: Fijian Government]
Founding People's Alliance member, Ajay Amrit launched a new book today, labelling it as his labour of love.
The book, which is titled, "Sports, Hollywood & Bollywood", is a collection of interviews Amrit conducted during his illustrious media career with renowned figures, from famous movie stars to sporting icons and political figures.
"It took many, many years to finish but I think it was well worth it. We've got people from Bollywood, Mister Bachan, Sharukh Khan, Kajol, the list goes on, and then from sports, we've got Muhammed Ali, Mike Tyson, Serena Williams, etc, from Hollywood, we've got great stars like Liam Neeson and Pamela Anderson."
Article continues after advertisement
Amrit says it took a lot of dedication and man-hours to compile the book but it was worth it in the end.
Prime Minister, Sitiveni Rabuka, Deputy Prime Minister, Professor Biman Prasad, government ministers and prominent figures attended the launch of the book, which is free of charge.