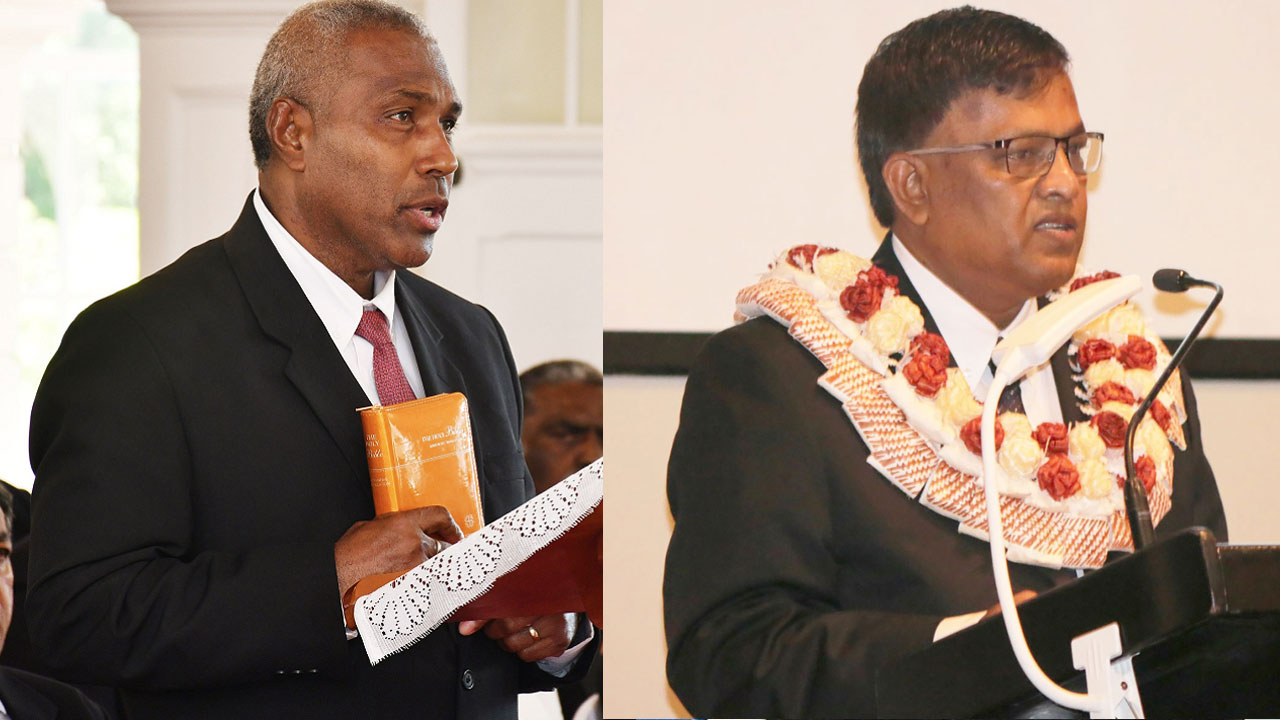 The Acting Chief Registrar has today confirmed that the meeting between Attorney General, Siromi Turaga and Chief Justice Kamal Kumar last Thursday was cordial and that no directive was issued by him that may amount to interference with the independence of the Judiciary in any respect.
In a letter, Acting Chief Registrar, Kashyapa Wickramasekra confirms that the Attorney General made a courtesy call to the Chief Justice on December 29th.
He says during the informal discussion, the Chief Justice briefed the AG about the projects recently completed and those in progress.
Article continues after advertisement
The Acting Chief Registrar further states that the need to fill the senior management positions were discussed and that such positions will be filled in compliance with due process and the law.