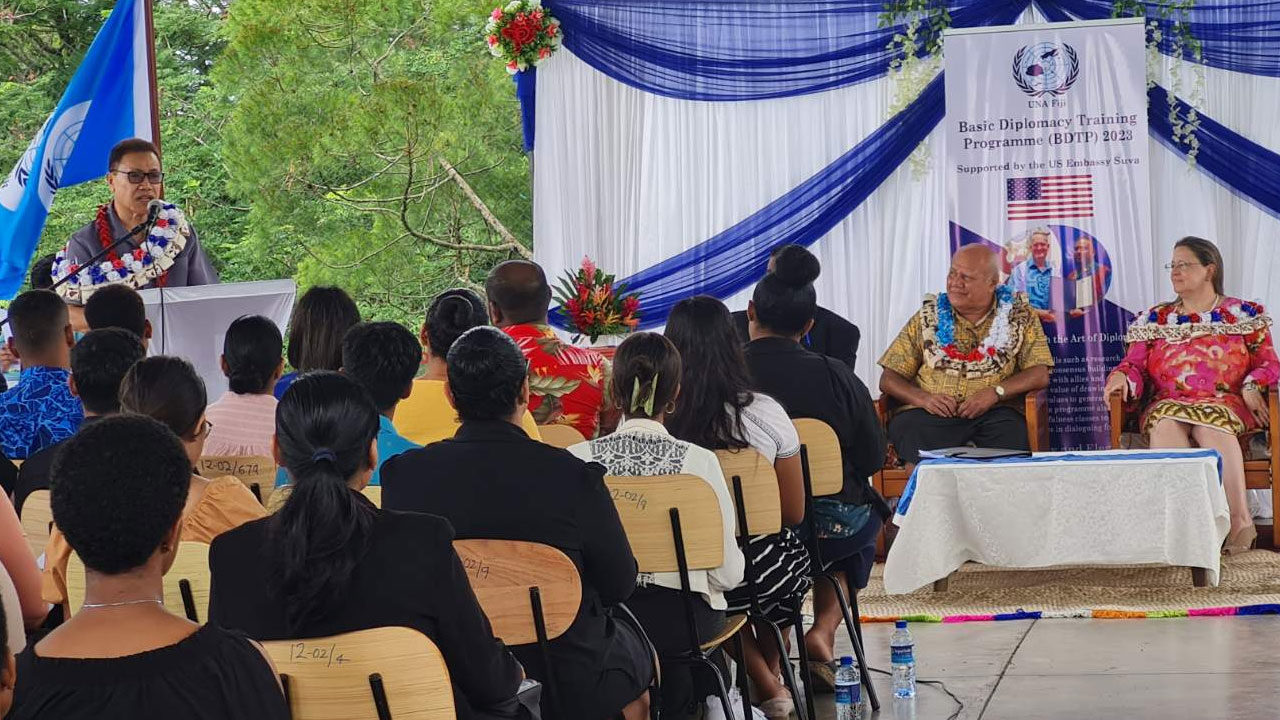 The United Nations Association of Fiji welcomed 45 trainees who will participate in a basic diplomacy training program.
The program will assist trainees in developing skills in speech writing, debating, and negotiating, as well as skills in peacebuilding and developing a level of confidence that will aid in leadership capabilities.
Deputy Prime Minister, Viliame Gavoka, reminded the trainees that diplomacy is essential in governance.
Article continues after advertisement
"To the young trainees, you are the official leaders you make up the majority of the population and the future of our nation rests in your hands, see this as your leadership journey for self-discovery and support structure for your leadership developments to unlock your full potential to lead effectively in competence, confidence and compassion."
Gavoka also urged trainees, particularly youths and young women, to participate in leadership roles, especially in politics.
The training will be held every Saturday at Dudley High School for four months.