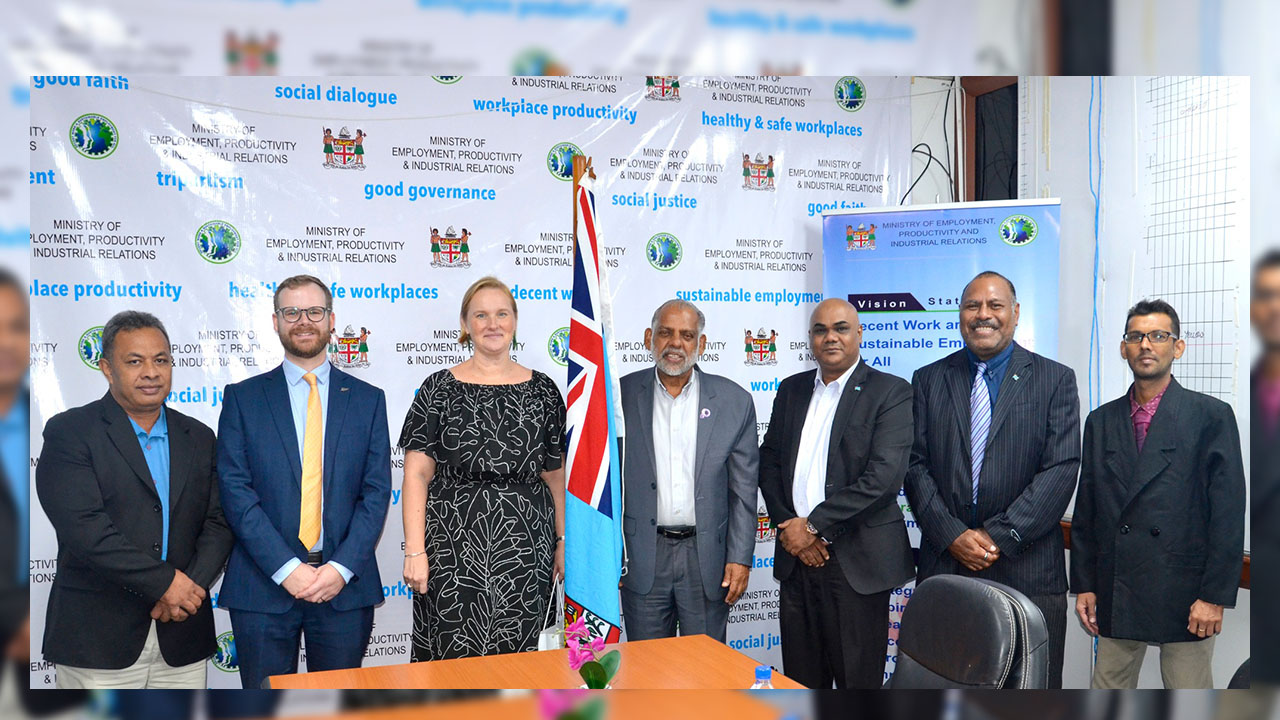 [Source: Fiji Government/Facebook]
More than 2400 Fijians workers have left for New Zealand under the Recognized Seasonal Employer Work Scheme and more are expected to leave shortly.
Minister for Employment, Agni Deo Singh highlighted this after a courtesy call by New Zealand Ambassador to Fiji, Charlotte Darlow.
Singh reaffirmed the commitment to continue to strengthen the Fiji-New Zealand relations on a foundation of shared values and equal partnership.
Article continues after advertisement
He says the two governments welcomed the expansion of government-to-government links, which has seen cooperation flourish across a range of sectors including peace and security, climate change and disaster resilience, labour mobility, agriculture and fisheries, economic reforms, and advocacy on Pacific issues.
Singh acknowledged the cooperation on labour mobility for the engagement of Fijian workers under the scheme to earn higher incomes and learn new skills.
He says the Ministry has engaged a total of 2,412 Fijian workers under the scheme since 2015, and over 100 workers are preparing to leave shortly with more expected in the coming weeks.
Singh adds the Ministry will continue to strengthen bilateral relations and support Approved Employers' to meet the growing demands on the ground.
The NZ High Commissioner acknowledged the Employment Minister for taking time out to meet with the team, as well as the government's support and work done by the Ministry towards the Government of New Zealand.
The two parties also discussed the way forward in enhancing mutual cooperation through PACER Plus, and areas of skills and development training and assistance with technical skills training facilities.