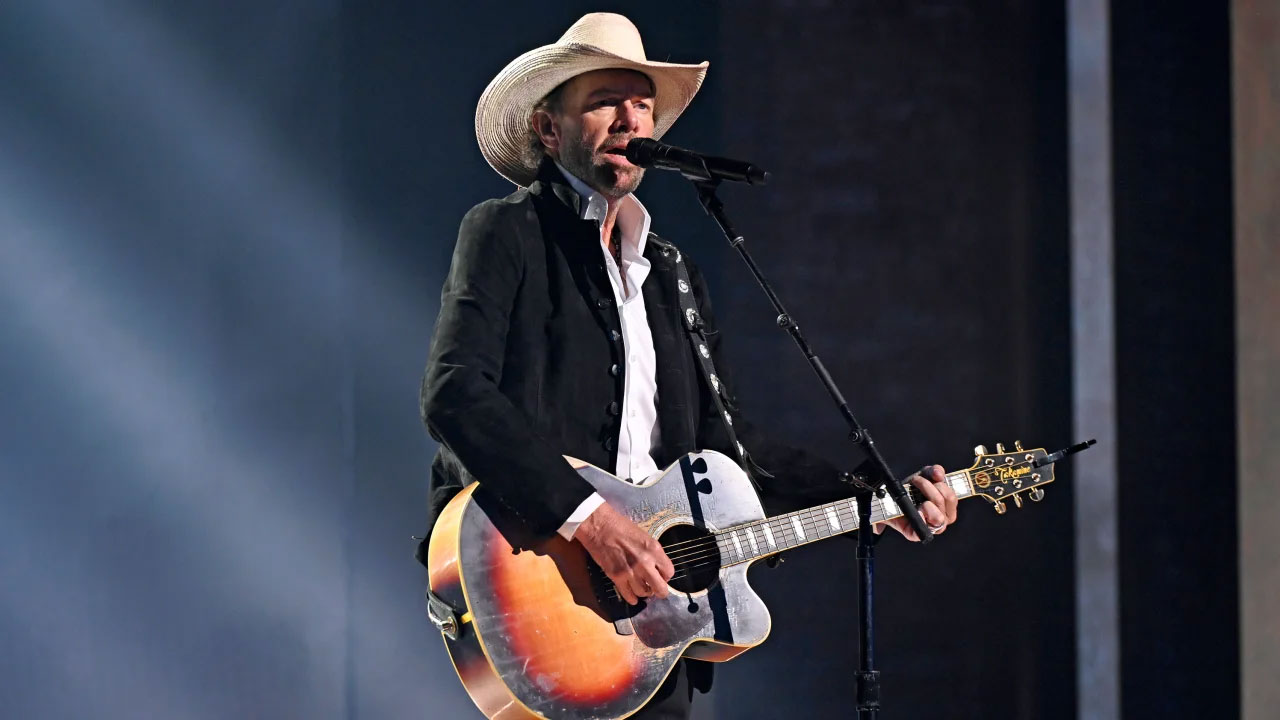 [Source: CNN Entertainment]
Toby Keith is giving supporters an update on his health.
The country star, who revealed in 2022 he was diagnosed with stomach cancer, said is he feeling "pretty good."
"It's a little bit of a roller coaster. You get good days and, you know, you're up and down, up and gown. It's always zero to 60 and 60 to zero but I feel good today," the singer told E! News on Thursday.
Article continues after advertisement
Keith received the Country Icon Award at the People's Choice Country Awards on Thursday night.
"Bet you thought you'd never see me in skinny jeans," he joked when he took the stage to accept the award. "I want to thank the almighty for allowing me to be here tonight. You've been riding shotgun with me for a little while."
He also performed "Don't Let the Old Man In."
Keith released his debut album in 1993 and is known for hits including "Red Solo Cup" and "I Wanna Talk About Me."