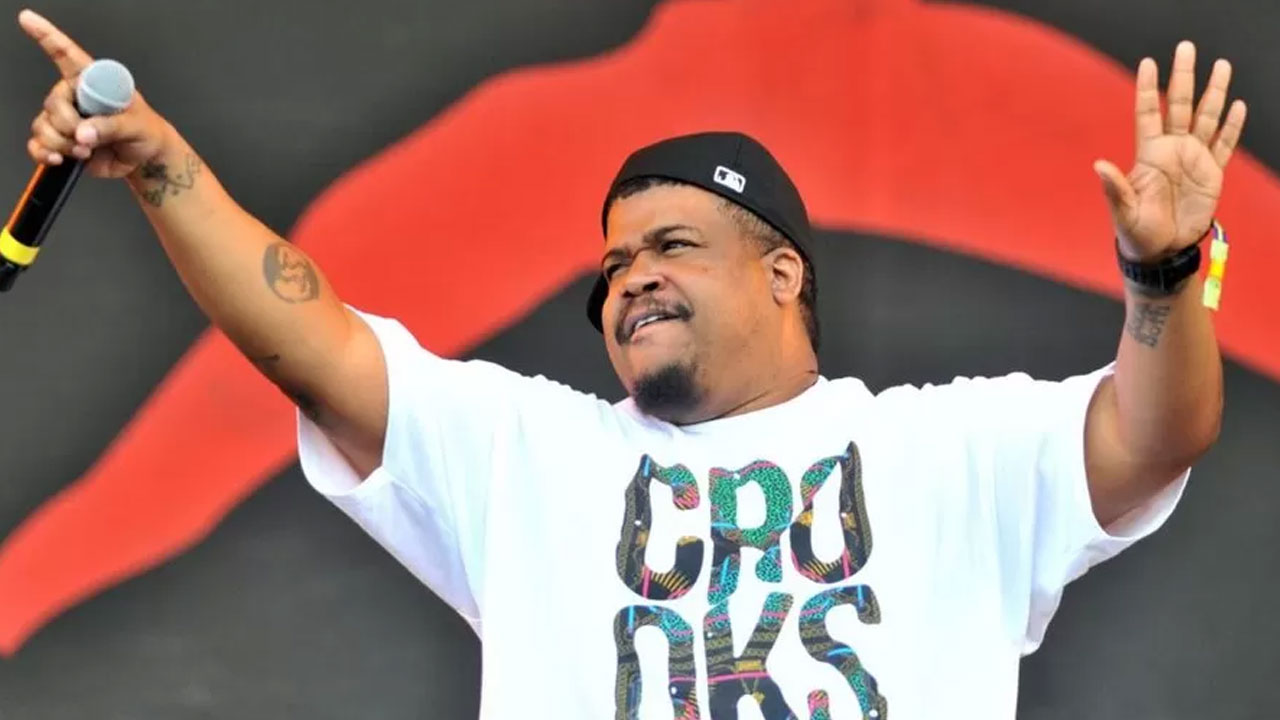 David Jolicoeur performed with De La Soul at Glastonbury in 2014. [Source: BBC Entertainment]
David Jolicoeur, a founding member of the pioneering hip-hop trio De La Soul, has died aged 54, US media have reported.
No cause of death has been given for the rapper, who went by the stage name Trugoy the Dove.
The American musician had previously spoken publicly about his congestive heart failure in recent years.
Article continues after advertisement
Jolicoeur co-founded the legendary trio – alongside Posdnuos (Kelvin Mercer) and Maseo (Vincent Lamont Mason Jr).
The group changed the face of hip-hop in the late 80s and early 90s and was honoured at last week's Grammy Awards in Los Angeles during a tribute to the genre.
Writing on Twitter, B Real – a rapper with the hip-hop group Cypress Hill – described Jolicoeur as a "legend of hip-hop music and culture".
Last month, the group's classic albums were made available for streaming online.
Complex licensing issues around De La Soul's use of hundreds of samples had held back the move until now.
De La Soul's first six records will be released on digital streaming services for the first time on 3 March.
3 Feet High and Rising, which was their debut album in 1989, reached number one on Billboard's top R&B/hip-hop album chart and often appears on lists of the greatest albums of all time. It included hits The Magic Number and Me, Myself and I.