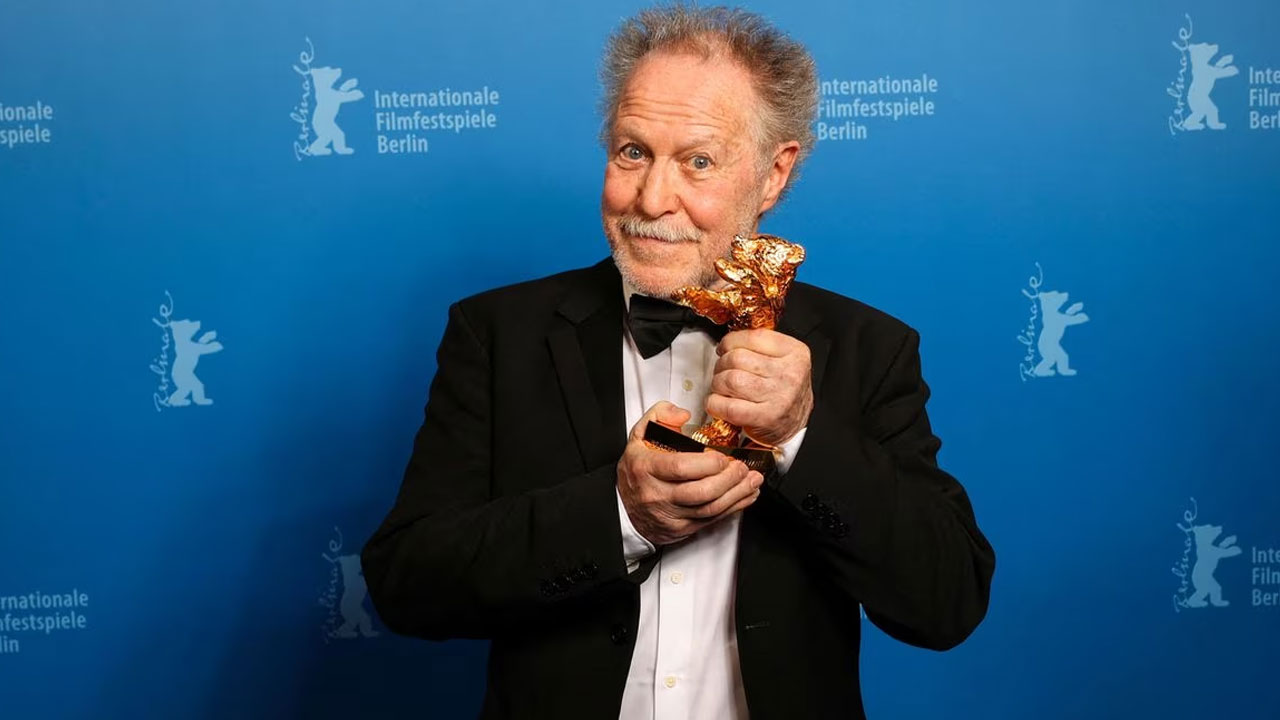 Nicolas Philibert poses for a photo with the Golden Bear for Best Film for "On the Adamant" at the 73rd Berlinale International Film Festival in Berlin, Germany, February 25, 2023. [Source: Reuters]
"On the Adamant", a documentary about a floating daycare centre in Paris for adults with mental illness, clinched the Berlin Film Festival's Golden Bear award on Saturday.
Its director Nicolas Philibert said he was deeply touched by the jury's decision to award the Berlinale's top prize to a documentary rather than a work of fiction.
Shot over three years, the film follows life at a daycare centre aboard The Adamant, a barge moored on the right bank of the Seine, where patients and carers interact in ways that break with what Philibert sees as the dehumanisation of psychiatry.
Article continues after advertisement
The festival's Silver Bear for best leading actor went to Sofia Otero, who plays an eight-year-old transgender child in "20,000 Species of Bees".