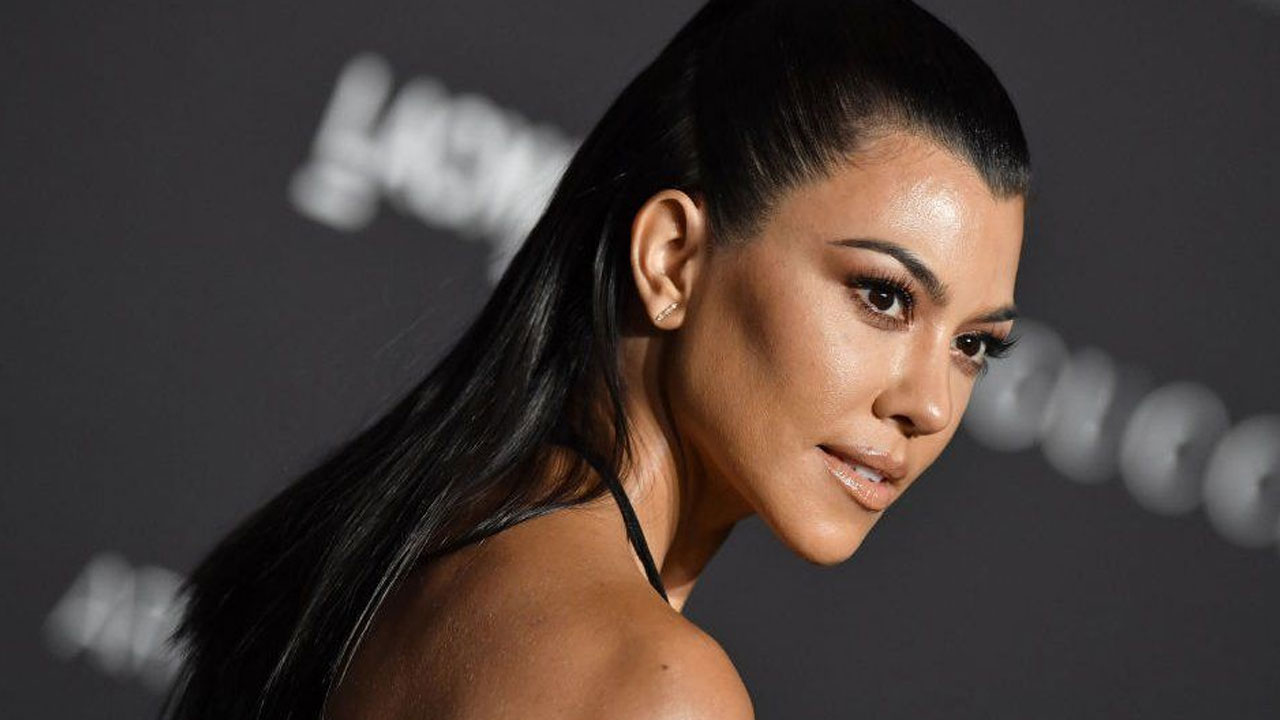 Kourtney Kardashian claims her supplements can improve vaginal health - but experts don't agree. [Source: BBC Entertainment]
She might be one of the world's most famous reality TV stars, but Kourtney Kardashian has had a bit of a career change.
The 43-year-old has been gradually moving into the world of wellness with her blog, Poosh. And last year she launched a line of supplements called Lemme.
But her latest addition to the vitamin range is raising some eyebrows, as she claims they can boost the health of your vagina.
Article continues after advertisement
To promote the product – called Lemme Purr – she posted an Instagram video of herself, surrounded by cats, as she eats one of the gummies.
"Vaginal health is such an important part of a woman's overall well-being (and not talked about enough) which is why we are so excited to launch this," the caption reads.
One of the main claims Kourtney makes is that vitamin sweets can alter the taste of the vagina.
"Give your vagina the sweet treat it deserves (and turn it into a sweet treat)," Kourtney continues.
She says the product uses "pineapple and Vitamin C and probiotics to target vaginal health and pH levels that support freshness and taste".
Dr Jen Gunter, a gynaecologist and author of the myth-busting bestseller The Vagina Bible, called Kourtney out on Instagram.
"Anyone who suggests that your vagina isn't fresh or needs an improved taste is a misogynist and awful person," she wrote.
"And yes that includes you @kourtneykardash and your @lemme grift."
Jen also disputes the belief that pineapples can affect the taste of your bodily fluids.
UK chain Lloyd's Pharmacy says it's "normal for vaginas and vaginal fluids to have a slight smell, which will vary according to hormones, activity, hygiene and diet".
Maddy Dann, a 30-year-old A&E doctor, regularly speaks about sexual health on TikTok – and she's told BBC Newsbeat why she doesn't think the supplements will work.
"Every person with a vulva or vagina is going to have a different odour, it's going to have a different scent, a different taste and a different amount of discharge," she says.
"And so what this product suggests is that every woman needs to have the same tasting, the same smelling, vagina or discharge – and that's just not realistic."
Maddy worries that the ad will give women the idea that something "entirely normal" is a problem that only the product can solve.
She adds that the gummies "probably won't be useful for most people" and that "there's no such thing as an unclean vagina, the vagina self-cleans".
"While they make strong arguments with all these buzzwords, like vaginal pH and microbiome, in a healthy person probiotics and supplements aren't always recommended unless there's a confirmed deficiency in whatever you're supplementing," she adds.
But Maddy's top piece of advice?
"If your odour or your discharge changes, you need to see a GP or a gynaecologist – not a Kardashian."
Newsbeat has contacted Kourtney Kardashian for comment.
An FAQ on Lemme's Instagram page says the brand uses "effective ingredients" that have been "clinically studied".