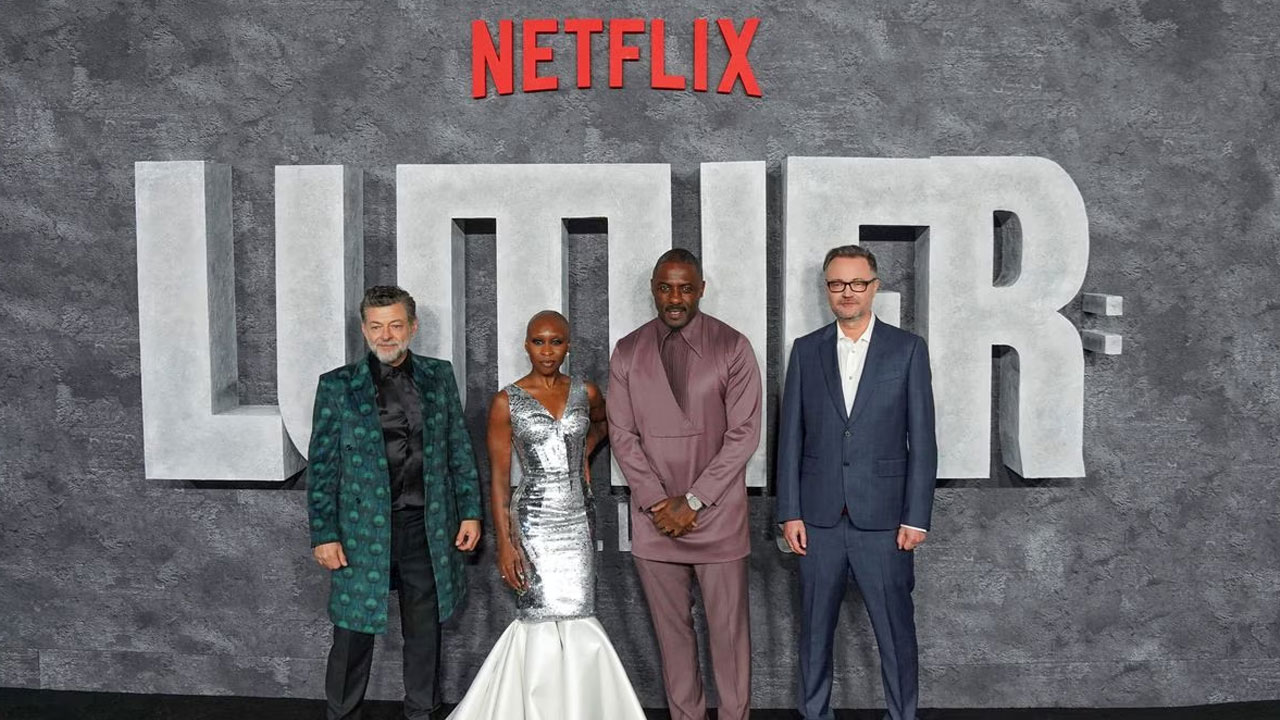 Andy Serkis, Cynthia Erivo, Idris Elba, and Jamie Payne attend a premiere for the film "Luther: The Fallen Sun", in London, Britain, March 1, 2023. [Source: Reuters]
Idris Elba premiered the first of what he hopes will be a series of "Luther" films, taking his hit British television drama to a new audience.
In "Luther: The Fallen Sun", a Netflix film, Elba reprises his role as the brilliant but troubled and impulsive Detective Chief Inspector John Luther, the character he played in the award-winning BBC series "Luther" between 2010 and 2019.
Continuing from the show, the movie starts with Luther working on a new case of a missing person, when he is sent to jail over his past tactics.
Article continues after advertisement
In prison, he is taunted by a serial killer linked to the case. Haunted by his failure to capture the man, Luther breaks out of jail to find him.
Series creator and writer Neil Cross said he had to strike a careful balance between fans of the show and new ones.