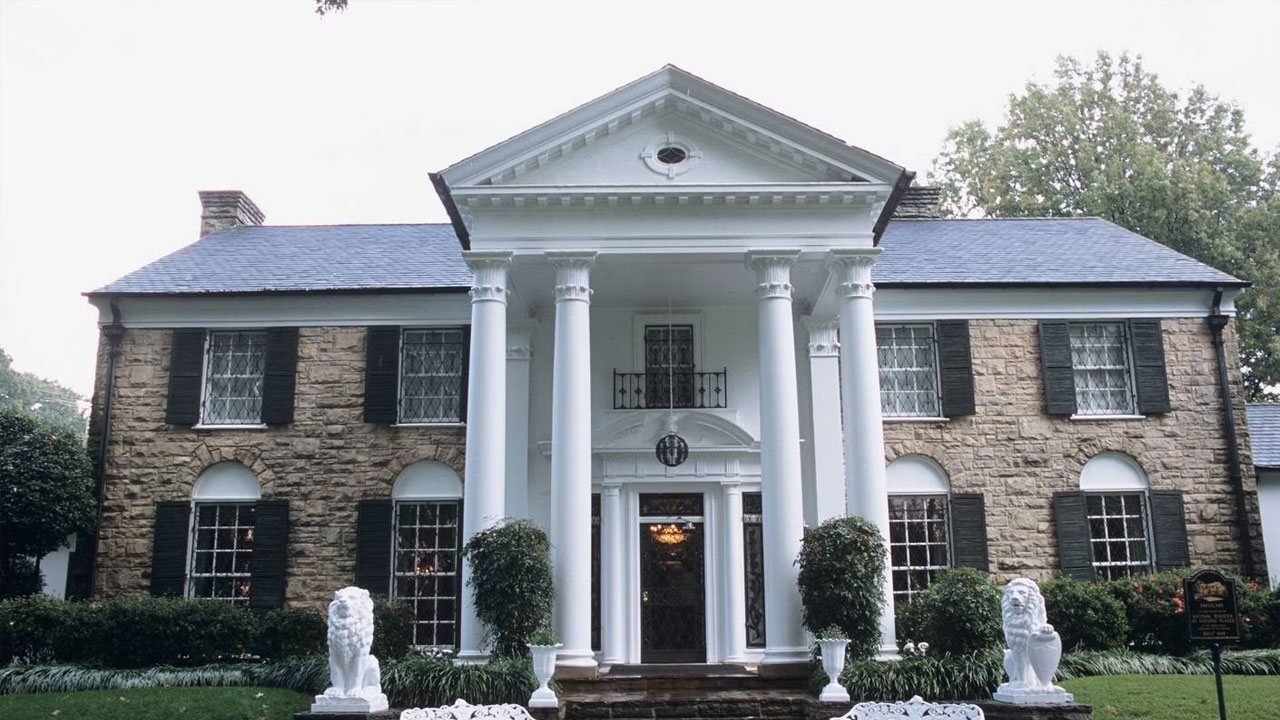 Elvis Presley's Graceland. [Source: NZ Herald]
Elvis' legendary Memphis mansion Graceland will go to Lisa Marie Presley's three daughters after her unexpected death at age 54, according to the Daily Mail.
A Graceland representative confirmed to People that the property, which was passed down to Lisa Marie Presley after her father's death in 1977 and is now in a trust, will benefit her daughters – Riley, 33, and 14-year-old twins Harper and Finley.
This has been announced after the release of details regarding Lisa Marie's public memorial.
Article continues after advertisement
A public memorial service for the American singer is set to take place on Graceland's front lawn on Sunday, January 22 at 9am, according to ABC News.
It has been revealed that Presley will be laid to rest next to her late son, Benjamin Keough at Graceland, in addition to her father and other relatives buried at the famous estate.
Lisa Marie Presley died after she reportedly suffered a cardiac arrest at her home in Calabasas, California.
Her finances remain a cite for controversy. Michael Lockwood, her fourth husband, lost his bid in their divorce to undo their prenuptial in 2016. However, he reopened the case in 2021, requesting she pay the court-ordered $4,600 a month (NZ$7,158) child support.
The case remains unsettled, and the state of her finances is murky.
The King of Rock n Roll's daughter inherited $100 million (NZ$156 million) on her 25th birthday in 1993, but reported that it had almost completely disappeared thanks to mismanagement and ill investments.
Graceland, however, remained.