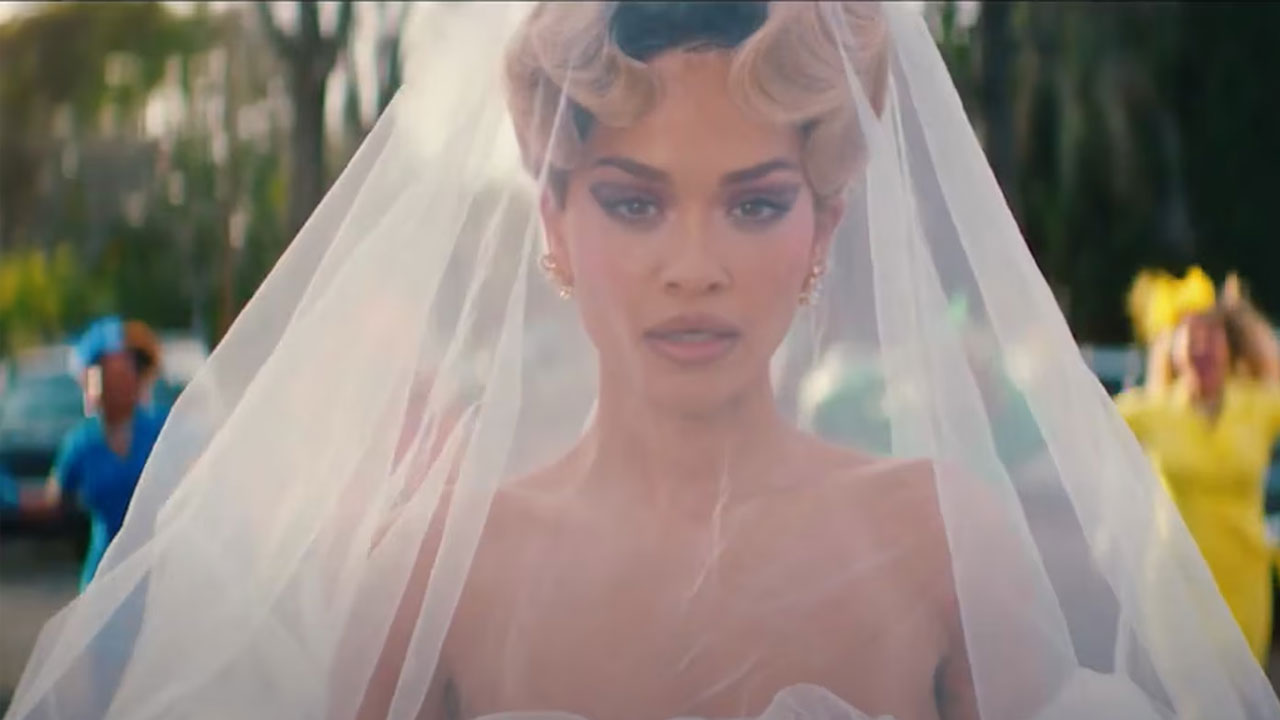 Rita Ora is releasing a music video for her new song titled You Only Love Me. [Source: NZ Herald]
Rita Ora has seemingly referenced her wedding to Kiwi film director Taika Waititi in a trailer for her newest music video.
The artist, 32, is set to release her new single You Only Love Me on Friday, January 27, and has released a sneak peek at the music video in which she dons a white frilly wedding dress and matching veil.
The bridal look comes several months after she tied the knot with Waititi in August last year.
Article continues after advertisement
"I would like to cordially invite you to celebrate the big day with me … or is it?" she teased her fans in the caption of an Instagram post sharing the clip.
"So so so SO excited to finally announce my new single YOU ONLY LOVE ME. Out January 27th! I'm back, baaaaby."
She had earlier shared several photos of herself in the vintage wedding dress, writing, "What happens when a dream just feels oh so very real? Only in a 1987 YSL wedding gown of course."
The pop star and the movie director wed in a small ceremony in London last year.
A source told the Sun at the time, "It was a really intimate ceremony and super special for everyone there. Their nearest and dearest can see how madly in love they are."
The pair were initially linked romantically in April 2021 and made their red carpet debut at the premiere of The Suicide Squad in Los Angeles.
In November last year, Waititi – the director behind films such as Thor: Love and Thunder, Thor: Ragnarok and Jojo Rabbit, revealed that The Batman star Robert Pattinson made the match, introducing them to each other at a barbecue where they first became friends.