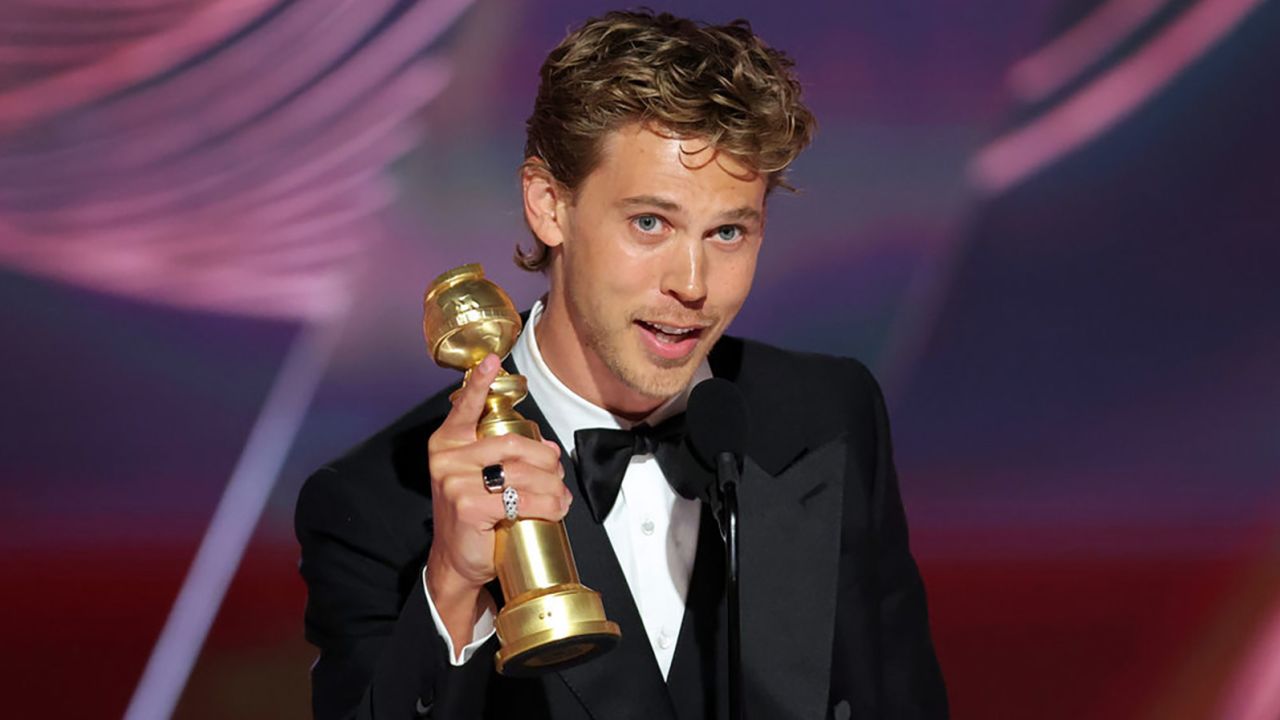 [Source: CNN Entertainment]
Even while accepting a Golden Globe for his dynamic performance as Elvis Presley in the eponymous film, Austin Butler just couldn't drop the King's Mississippi drawl.
The California-born actor won the award for best actor in a dramatic motion picture at Tuesday's ceremony for his portrayal of Presley from adolescence to his untimely death at age 42. Butler delivered his speech with the same Southern lilt he employed in "Elvis," which he hasn't been able to drop since filming.
"My boy, my boy!" he said with a smile. "All my words are leaving me."
Article continues after advertisement
Not that it was a surprise to those following his awards season journey to hear that familiar twang. He told ET last year that he even started asking people whether he's always spoken like Presley.
"When you live with something for two years, and you do nothing else, I think that you can't help it," Butler told ET. "It becomes a fiber of your being."
His obsession with the role is now legend: He told the Los Angeles Times that his dedication to "Elvis" could be viewed as "unhealthy," but he willingly gave himself over to the late performer and his legacy.
"I could prepare every day and then sit with my own feelings and ask myself what feels right, where's my obsession going to lead me today?" Butler told the publication last year. "It started to become more about my own relationship with Elvis."
Back at the Globes, Butler concluded his acceptance speech in true fanboy fashion, with a nod to the King himself: "You were an icon and a rebel, and I love you so much!" Butler crowed, pointing toward the sky. "You are remembered, and I will never forget!"