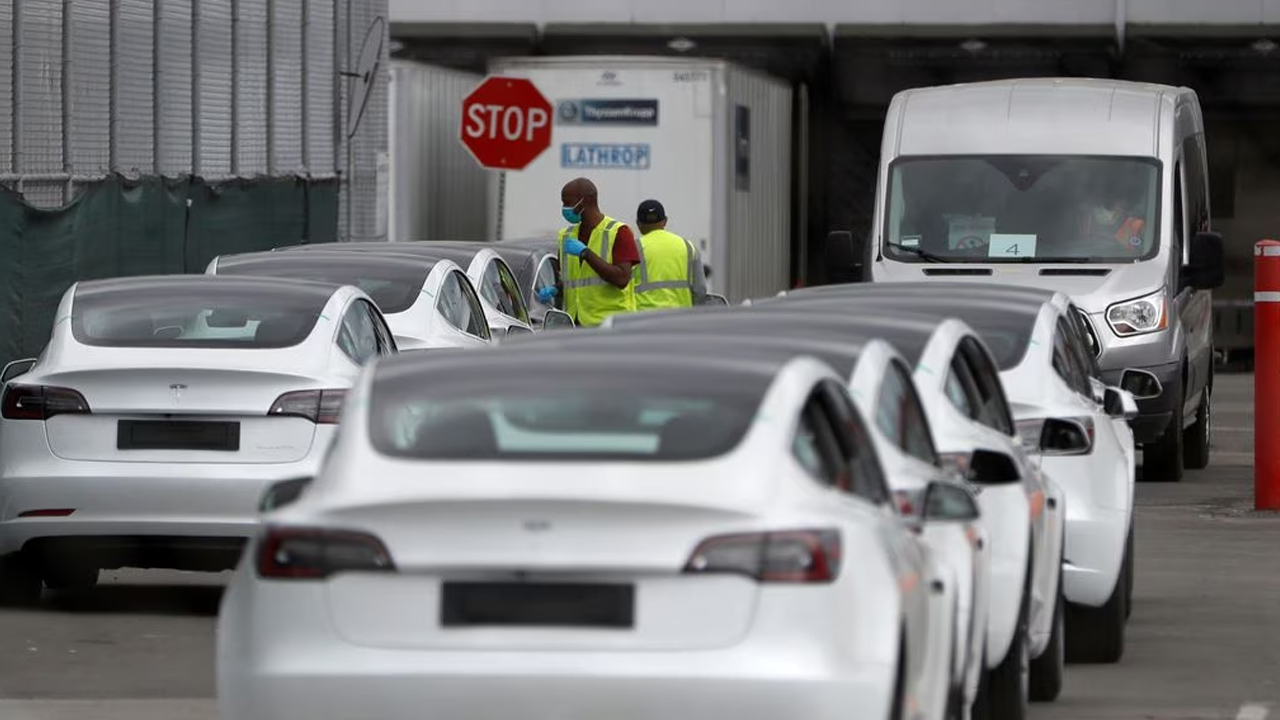 The EV battery sourcing guidance issued on Friday triggers new requirements for critical minerals and battery components and takes effect for vehicle purchases starting April 18.
U.S. officials acknowledge some vehicles will see credits cut or eliminated. Tesla (TSLA.O) said Wednesday the Model 3 rear-wheel drive credit will be reduced as a result of the guidance. The government will publish by April 18 a revised list of qualifying models and tax credit amounts.
The $430 billion Inflation Reduction Act (IRA) signed by Biden in August eliminated manufacturer's EV sales caps but imposed new conditions on EV credits. They included a North American assembly requirement from August, price and buyer income eligibility caps from Jan. 1, and now the battery and critical minerals sourcing rules, effective April 18.
Article continues after advertisement
Alliance for Automotive Innovation CEO John Bozzella said in a statement his best guess is "few" EVs on the market will qualify for the full $7,500 credit after April 17. He noted the requirement EVs be assembled in North America to qualify for any credit eliminated 70% of models.
"Some EVs will certainly qualify for a partial credit. Given the constraints of the legislation, Treasury's done as well as it could to produce rules that meet the statute and reflect the current market," Bozzella said.
The IRA requires 50% of the value of battery components to be produced or assembled in North America to qualify for a $3,750 credit and 40% of the value of critical minerals sourced from the United States or a free trade partner also for a $3,750 credit.
Treasury proposes a three-step process for determining the value percentage of critical minerals and a four-step process for determining battery component value.
On Tuesday, the United States and Japan inked a trade deal on EV battery minerals. Treasury says newly negotiated critical minerals agreements can be considered free trade agreements. The guidance lists Japan as having a U.S. free trade deal.
Senate Energy Committee chair Joe Manchin, a Democrat, said Treasury is ignoring the intent of the IRA in writing the guidance.
"American tax dollars should not be used to support manufacturing jobs overseas," Manchin said. "It is a pathetic excuse to spend more tax payer dollars as quickly as possible and further cedes control to the Chinese Communist Party in the process."
Treasury is not immediately issuing guidance on "Foreign Entities of Concern", a provision due to start in 2024 barring credits if any components or minerals used in EV batteries are made in countries like China.
Ford (F.N) in February said it would invest $3.5 billion to build an EV battery plant in Michigan, using technology from Chinese battery company CATL (300750.SZ).
Republican Senator Marco Rubio introduced legislation this month seeking to block EV tax credits for batteries produced using Chinese technology, saying it would "significantly restrict the eligibility of IRA tax credits and prevent Chinese companies from benefiting."
The public will have until mid-June to comment on the proposed guidance.