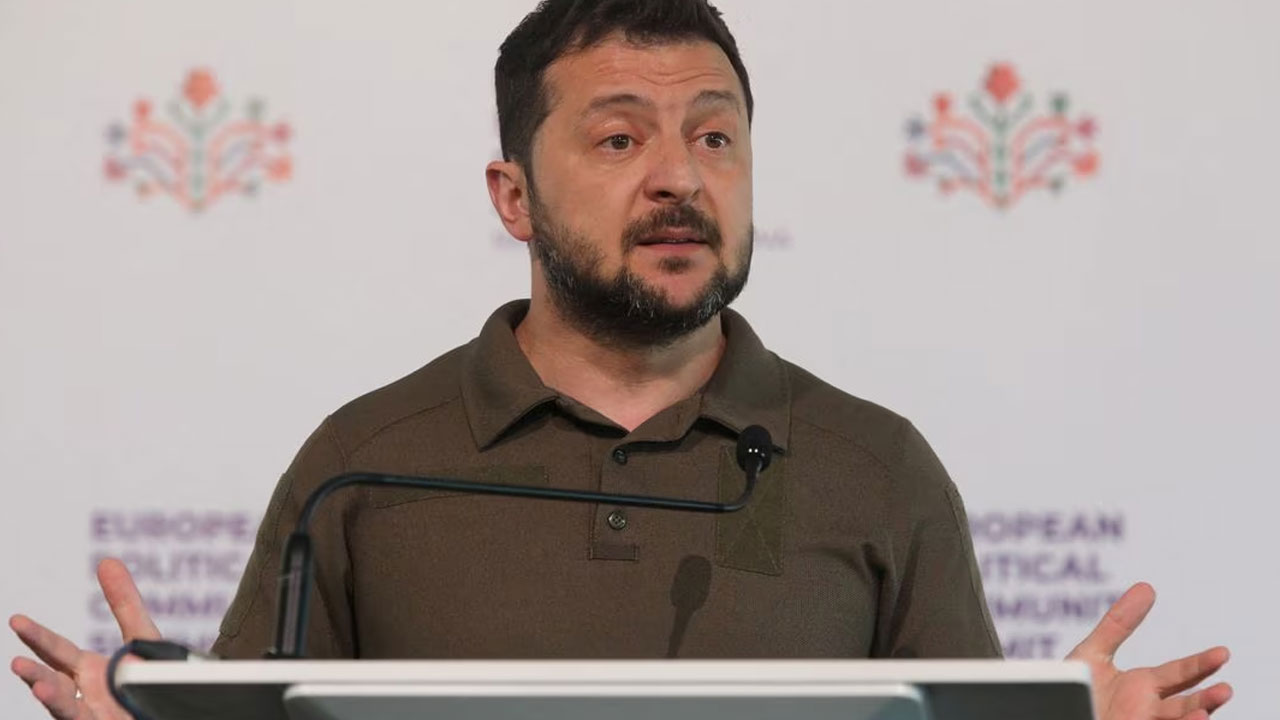 Volodymyr Zelenskiy. [Source: Reuters]
President Volodymyr Zelenskiy praised Ukrainian troops after his top ground commander said the country's forces continued to move forward near the long-contested city of Bakhmut in northern Donetsk.
He did not provide further detail. The commander of Ukraine's ground forces, Oleksandr Syrskyi, said earlier that his forces continued "moving forward" near Bakhmut. Russian fighters and officials said the situation there was "very difficult" for Moscow.
Russia claimed late last month to have captured Bakhmut following what had become the war's longest and bloodiest battle, but Ukraine has insisted its forces retained a small foothold and denied that Moscow was in full control of the city.
Article continues after advertisement
Zelenskiy said Russia was reacting "hysterically" to any action undertaken by Ukrainian forces and singled out two units who "skillfully, decisively and effectively defend our positions, destroy the occupiers and, most importantly, move forward".
Russia's military said it had thwarted two major Ukrainian offensives against its forces in eastern Ukraine since Sunday, but Ukrainian officials have made no mention of any broad, significant new campaign and sidestepped questions on the matter on Monday.