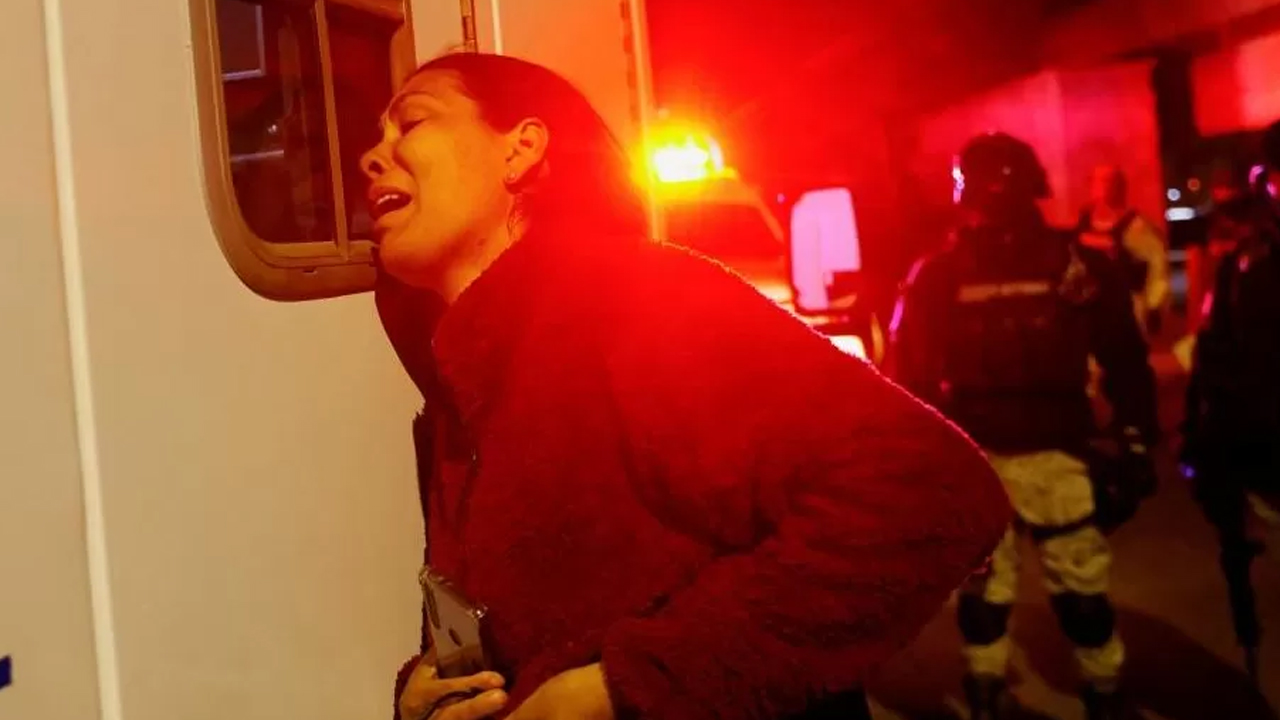 Viangly Infante Padrón's husband was inside the facility when the fire broke out. He has survived[Source: BBC]
Outrage is growing in Mexico following a fire at a migrant centre in Ciudad Juárez that killed 38 migrants.
Unverified footage has emerged, which appears to show the moment the fire started at the centre run by Mexico's National Migration Institute (INE).
Uniformed officials seem to walk away as the blaze erupts in a corner, leaving a group of men behind in what appears to be a locked cell.
Article continues after advertisement
The men unsuccessfully try to open the barred door as smoke quickly spreads.
The 32-second clip appears to come from a security camera inside the facility, which is located just south of the border crossing at the Stanton-Lerdo Bridge, which links Ciudad Juárez with the city of El Paso in Texas.
The BBC has reverse searched the thumbnail and seven frames from the video and found no copy of it previous to Tuesday evening, indicating that the footage is recent.