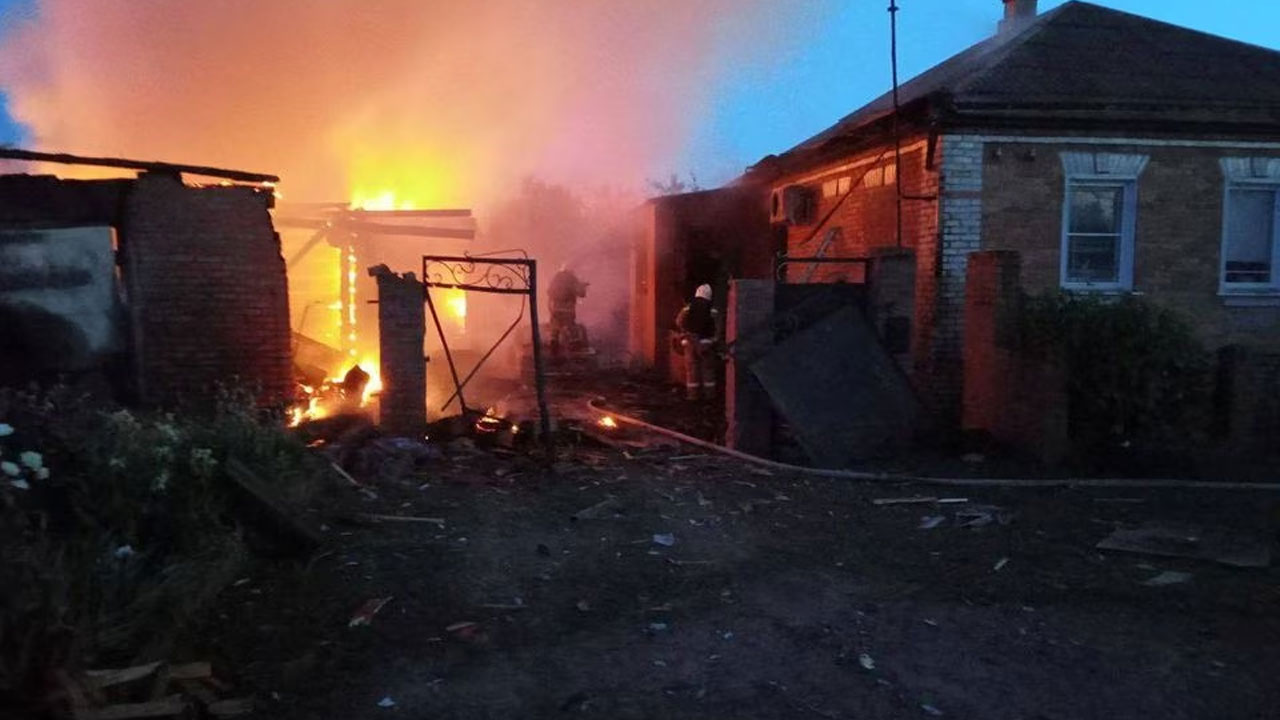 [Source: Reuters]
Shelling and strikes by Ukrainian forces on Russia's Belgorod region killed two people.
As hundreds of children were evacuated away from the border, Governor Vyacheslav Gladkov said.
"The children of Shebekino are very worried about their hometown," Gladkov said on the Telegram channel after escorting about 600 of them from the region's Shebekino and Graivoron districts to Yaroslavl and Kaluga.
Article continues after advertisement
"I started leaving, they stopped me and with anxiety started asking questions."
Shebekino, a town of about 40,000 on the border and other places in the southern Russian region, have been attacked repeatedly the past week, Gladkov has said earlier, forcing the relocation of at least 2,500 people so far.
The reality of the war, which Moscow launched in Ukraine in February 2022 has been increasingly brought to Russia, with intensified shelling on border regions but also air strikes deep inside the country, including earlier this week on Moscow.
In late May, Russia's military said it had repelled one of the most serious cross-border attacks by a Ukrainian "sabotage group" that had entered Russian territory in the Graivoron district.
Ukraine has denied attacking Moscow last week and that its military is involved in the incursions into Russia's Belgorod. It says they are conducted by Russian volunteer fighters.
Two people were killed and two injured overnight in the village of Sobolevka and Ukraine continued with shelling and striking the region during the day, Gladkov said, including on Shebekino, damaging buildings.
Five people were killed, 16 injured in Ukrainian shelling attacks on Belgorod region on Friday, Gladkov said in an earlier update.