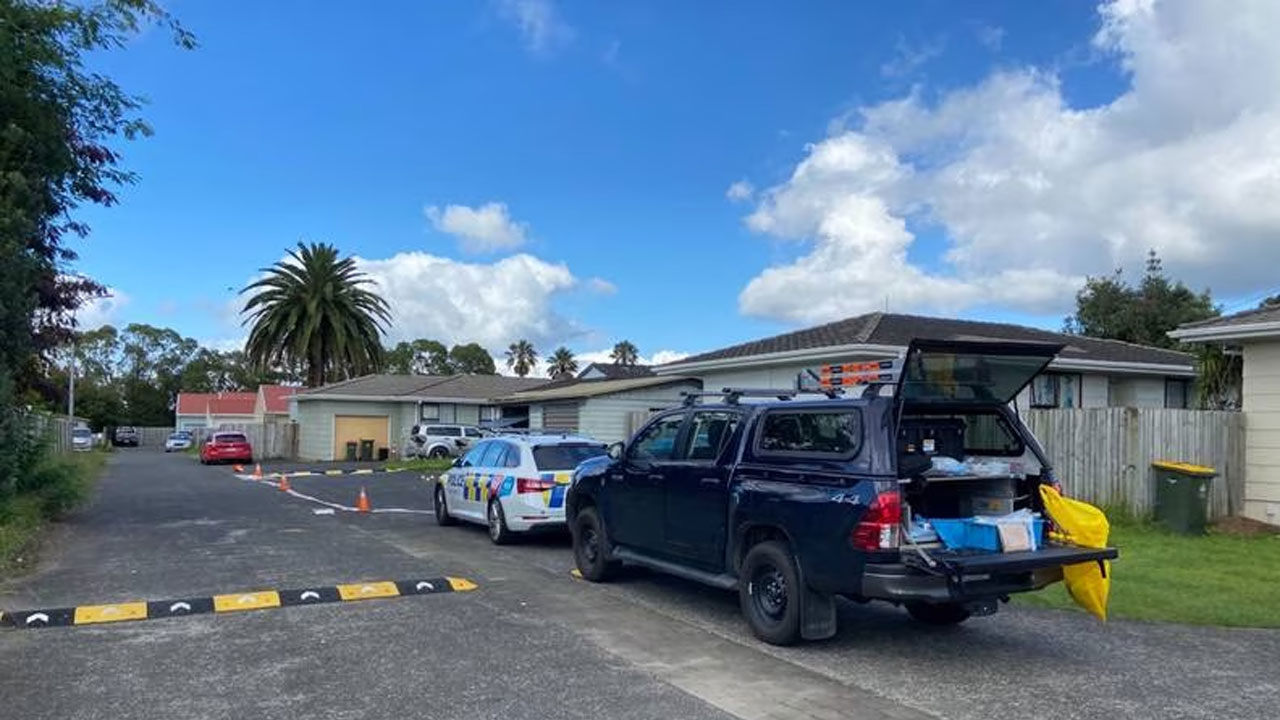 Police at the scene of a suspected shooting on Robertson Rd, in Māngere East. [Source: 1News]
Two people have been seriously injured in a shooting in South Auckland last night.
Police say they received reports of shots being fired at an address on Robertson Rd, in Māngere East, at 7.12pm on Thursday.
Two people later appeared at a hospital with gunshot wounds, both in a serious condition, police told 1News.
Article continues after advertisement
"Armed police staff responded to the incident as is standard for any report involving a possible firearm."
Police are now making inquiries to determine what has occurred.
"We recognise that this incident may have caused distress for those involved and for the wider community."