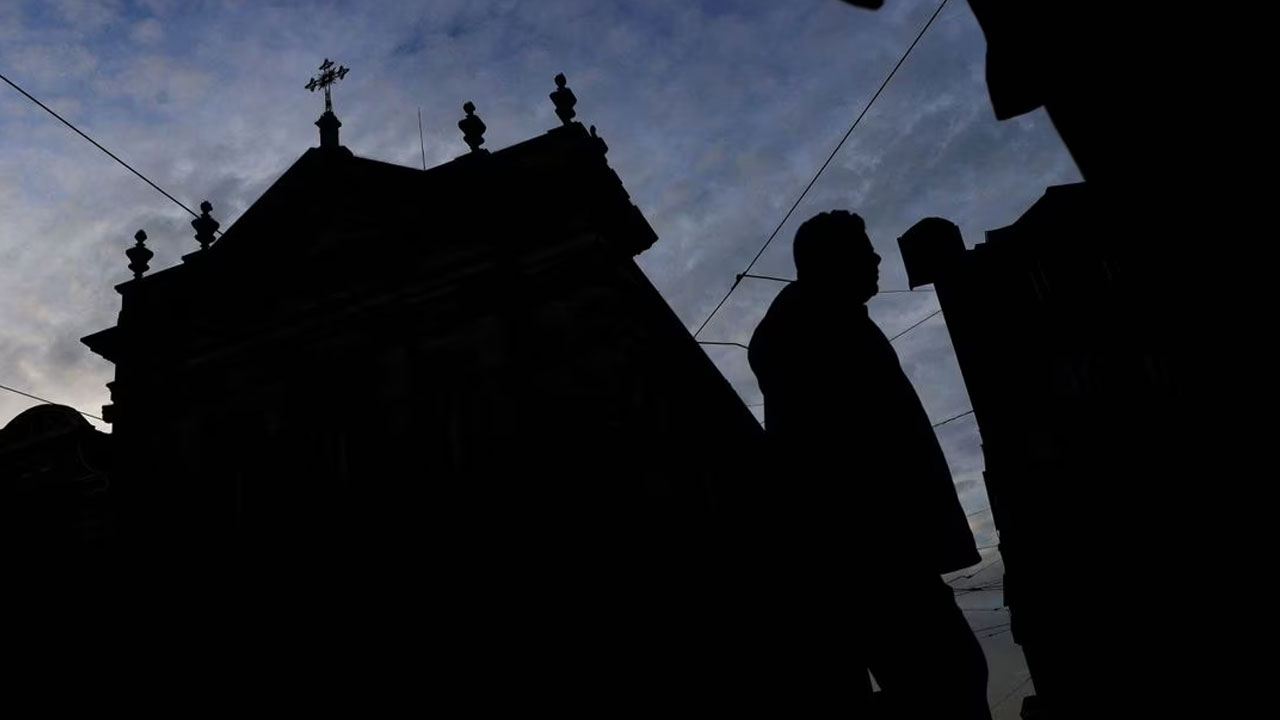 People walk by a church on the day Portugal's commission investigating allegations of historical child sexual abuse by members of the Portuguese Catholic church will unveil its report, in Lisbon, Portugal, February 13, 2023. [Source: Reuters]
Portugal's Catholic Church announced a handful of steps on Friday to tackle child sexual abuse within the Church – but it said suspected priests still in active roles would not be suspended unless the facts against them were clearly established.
The head of Portugal's Bishops' Conference (CEP), Jose Ornelas, also said that the Church would not pay reparations to victims.
The CEP met on Friday to discuss ways to tackle the issue after a report last month said at least 4,815 children were sexually abused by members of the Roman Catholic Church in Portugal – mostly priests – over 70 years.
Article continues after advertisement
That report by a Church-funded, one-year commission added that its findings were the "tip of the iceberg", and commission head Pedro Strecht said more than 100 priests suspected of child sexual abuse remained active in Church roles.
Ornelas – who is himself being investigated by public prosecutors for covering up sex abuse at an orphanage in Mozambique in 2011 but denies any wrongdoing – told Friday's news conference that "nobody was guilty" until a court said so.
The Church said it had received the list of alleged abusers and would use that to investigate the matter.
CEP spokesperson Manuel Barbosa said there would be "zero tolerance" for abusers and those who covered up abuse.
Among the measures the CEP agreed on, Barbosa said the Church would offer "spiritual, psychological and psychiatric" support to victims and honour them with a memorial to be unveiled at this year's World Youth Day, set to take place in Lisbon this summer.
Barbosa said a group, also backed by the Church, would be created to continue to listen to the victims of abuse.
Keith Porteous Wood, president of Britain's National Secular Society and a long-time advocate for victims of clerical abuse, told Reuters that commissions financed by the Church faced "obstructions".
Wood said a new commission, preferably led by state judges, should be set up.