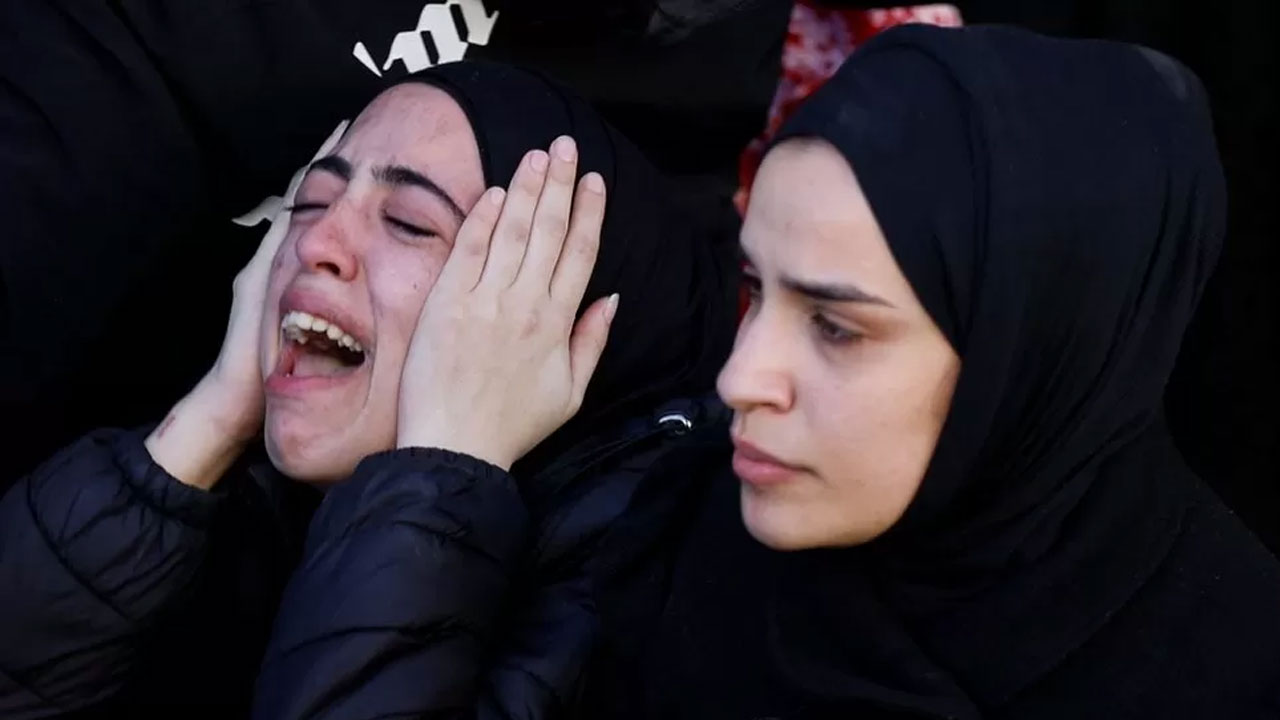 [Source: BBC]
Israeli forces shot dead a 57-year-old Palestinian teacher who went to give first aid to a fatally wounded militant, according to paramedics and the man's family.
Jawad Bouaqneh, a father of six, was killed outside his family home in Jenin refugee camp.
It came during a night of Israeli army raids in the occupied West Bank.
Article continues after advertisement
His death raises the number of Palestinians killed this month to 17, including civilians and militants.
The Israel Defense Forces (IDF) said its troops had come under heavy fire from Palestinian gunmen and they responded with live fire.
It said it was aware of a report that a civilian was killed "in the area of the exchange of fire" and the incident was being "reviewed".
Mr Bouaqneh's son Farid said they heard a man – later confirmed to be the fatally wounded militant – calling for help outside their home.
"My father went out to help the man, to provide first aid," he said.
"We dragged him inside and… they shot my father in the upper body and I moved him inside as he was covered in blood," he told Reuters news agency, standing at a doorway with a blood-stained floor.