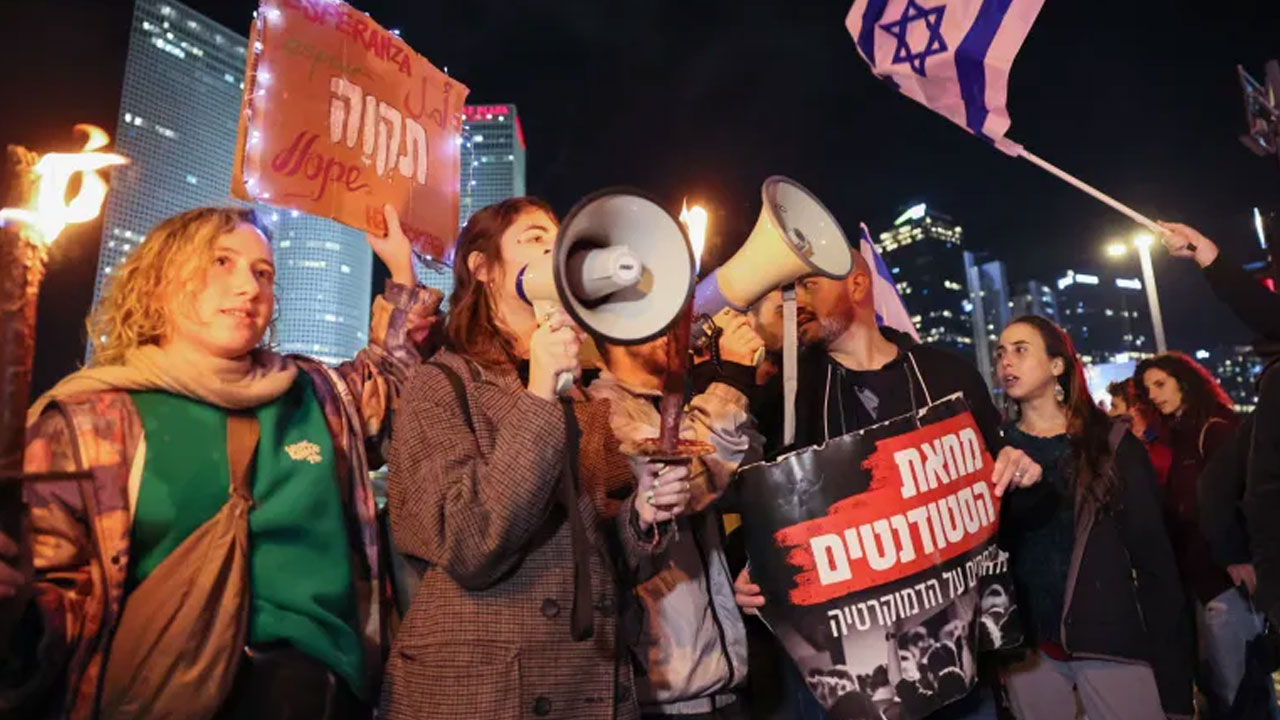 Israeli protesters attend a rally against Prime Minister Benjamin Netanyahu's new hard-right government in the coastal city of Tel Aviv. [Source: Aljazeera]
The new Israeli government, led by Prime Minister Benjamin Netanyahu, has already begun working on pushing through its far-right policies, after coming into the office on December 29.
The proposed changes would severely impact both internal Israeli politics and policies towards Palestinians in Israel and in the occupied Palestinian territory.
The nationalist-religious government said to be the most right-wing in Israel's history, emerged after Netanyahu's Likud and allied far-right parties won the most seats in parliamentary elections on November 1.
Article continues after advertisement
Several items at the top of the new government's agenda are causing controversy among Israelis – with thousands turning out in protest against a plan to change the judiciary system and weaken the Supreme Court. Other plans include annexing the occupied West Bank, where the situation is already tense.
The provocative entry of the controversial far-right minister of national security, Itamar Ben-Gvir, to the flashpoint Al-Aqsa Mosque compound early in January led to fears of an outbreak of violence at the occupied East Jerusalem holy site, although the incident passed without any escalation, despite Palestinian anger.
One week after his appointment as justice minister, Likud member of parliament Yariv Levin presented a controversial plan to increase government control over the judicial system and weaken the Supreme Court.
The plan, which was released as draft legislation last week, would significantly limit the Supreme Court's ability to strike down laws and would allow the government a greater role in the appointment of Supreme Court judges.
Under the plan, ministers will be able to appoint their own legal advisers, instead of using independent professionals, among other changes.
Critics have condemned the proposed move as "regime change" and a "political coup", with up to 10,000 Israelis protesting against the proposal in a Tel Aviv demonstration last week.
Opponents are saying the plan would endanger Israel's system of checks and balances and undermine democratic institutions by giving absolute power to the government.
It would also give the government more control over the legal system, just as Netanyahu continues his own fight against corruption charges, for which he has been on trial since 2020.