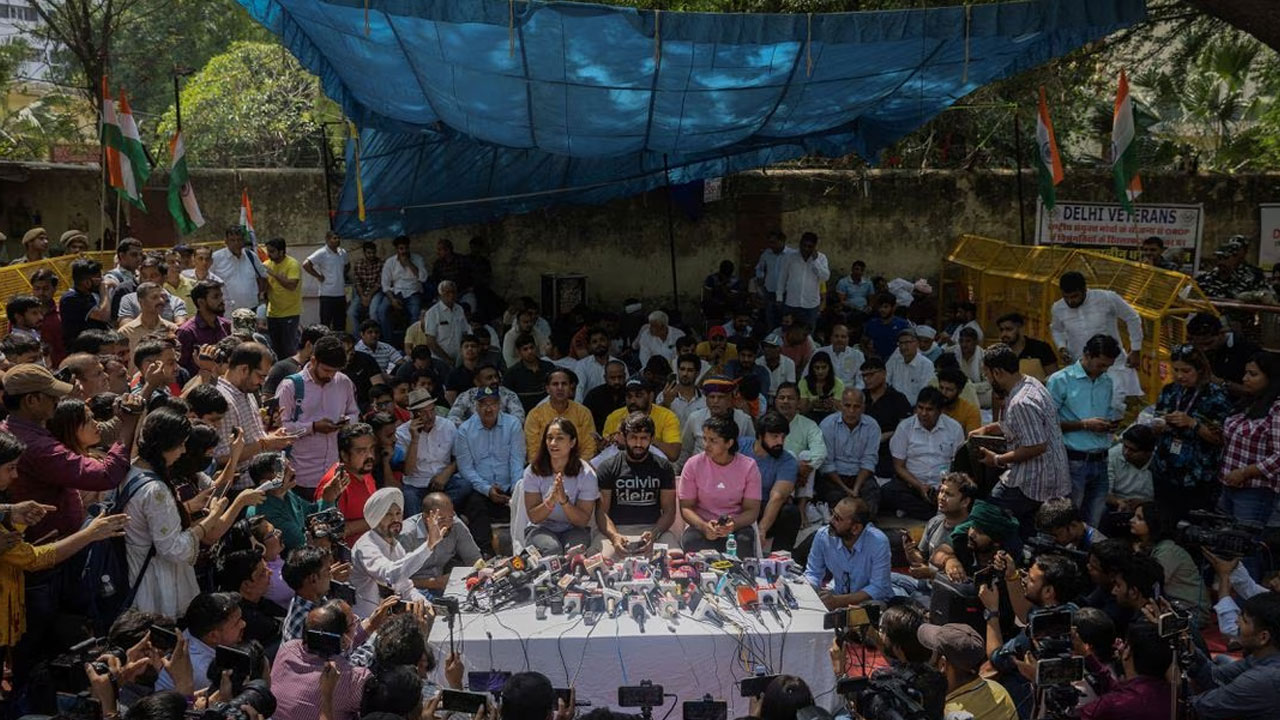 [Source: Reuters]
Indian police have questioned more than 155 people in a widening investigation of sexual harassment accusations against the chief of the national wrestling body, a police source with knowledge of the matter said.
The government has set a June 15 deadline to wrap up the investigation after the accusations made by some top wrestlers in January against the official, who is also a member of parliament from Prime Minister Narendra Modi's political party.
The wrestlers camped outdoors in New Delhi for months to protest against a lack of action, but police cleared the site and detained some of the Olympic medallists when they threatened to march on India's new parliament building last month.
Article continues after advertisement
A police spokesman declined to comment on the figure during a continuing investigation.
A lawyer for Brij Bhushan Sharan Singh, the president of the WFI, said his client was innocent and rejected the accusations. A six-time MP, Singh is set to hold a rally in his northern constituency on Sunday to seek public support.
The protest, and police action against top athletes, shone a spotlight on the government's delay in tackling the complaint against a member of the ruling party.
Police complaints reviewed by Reuters showed seven female athletes, including a minor, detailed harassment by Singh.
At a meeting with the protesting wrestlers on Wednesday, Sports Minister Anurag Thakur promised swift action and efforts to boost safety for female wrestlers, along with fair elections to appoint a new chief of the body.
Punia, another Olympic medallist, Sakshi Malik and Asian Games champion Vinesh Phogat had to be talked out of plans to dump their medals in a river in protest on May 30.
The Sport and Rights Alliance, a global coalition of non-government bodies that promotes human rights in sport, urged the International Olympic Committee (IOC) to ensure a transparent, independent and impartial investigation.
IOC officials were not immediately available for comment.