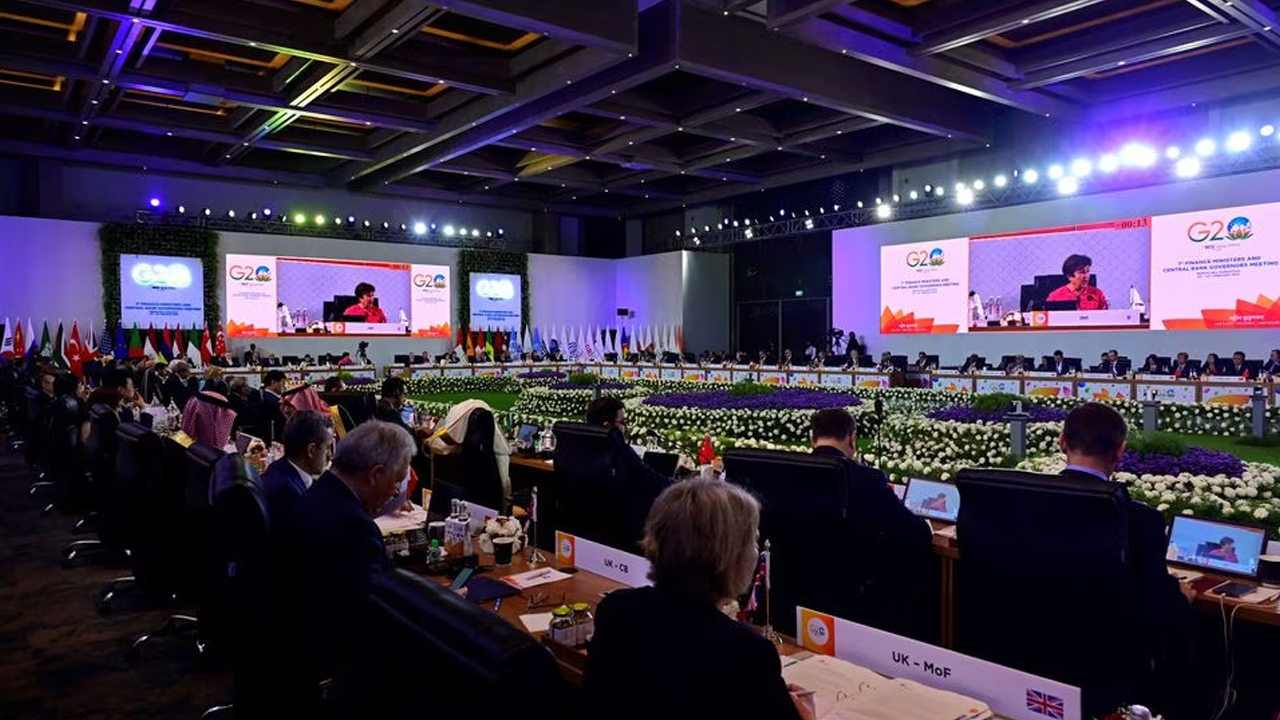 [Source: Reuters]
Finance leaders of the world's top economies sought on Friday to bridge differences over how to deal with Russia following its invasion of Ukraine a year ago, as the West stepped up sanctions against Moscow.
U.S. Treasury Secretary Janet Yellen accused Russian officials at the two-day Group of Twenty (G20) meeting in the Indian city of Bengaluru of being "complicit" in war atrocities.
But, underlining the split with those nations which have not joined efforts to isolate the Russian economy, meeting host India avoided mention of the year-old war in inaugural remarks and said the global economy faced a range of other challenges.
Article continues after advertisement
"I would urge that your discussions should focus on the most vulnerable citizens of the world," Prime Minister Narendra Modi said, adding that stability, confidence and growth had to be brought back to the world economy.
Modi cited the aftermath of the COVID pandemic, rising debt levels, disruptions to supply chains and threats to food and energy security as key concerns.
India does not want the bloc to discuss sanctions on Russia and is also pressing to avoid using the word "war" in any communique, G20 officials told Reuters.
But French Finance Minister Bruno Le Maire said there was no way the group could step back from a joint statement agreed at a G20 summit in Bali, Indonesia, last November, which noted that "most members strongly condemned the war in Ukraine".
"Either we have the same language or we do not sign on the final communique," Le Maire told reporters.
Such stand-offs have become increasingly common in the G20, a forum created over 20 years ago in response to past economic crises but which has recently been hobbled by differences between Western nations and others including China and Russia.
Speaking on the first anniversary of the Russian invasion, Yellen urged G20 economies to redouble efforts to support Ukraine and restrict Russia's capacity to wage war.
"I urge the Russian officials here at the G20 to understand that their continued work for the Kremlin makes them complicit in Putin's atrocities," Yellen said in remarks to the meeting.
Canadian Finance Minister Chrystia Freeland also rebuked the Russians personally, according to a Western official familiar with her remarks.
Speaking in Russian, she said: "You are apparatchiks, you are economists – you are not soldiers. But, all the same, you also bear personal responsibility for this criminal war. We know who you are, and we will not forget," said Freeland, who is of Ukrainian descent.
Russian Finance Minister Anton Siluanov and central bank governor Elvira Nabiullina did not attend, with Moscow represented by deputies. Russia calls its actions in Ukraine a "special military operation".