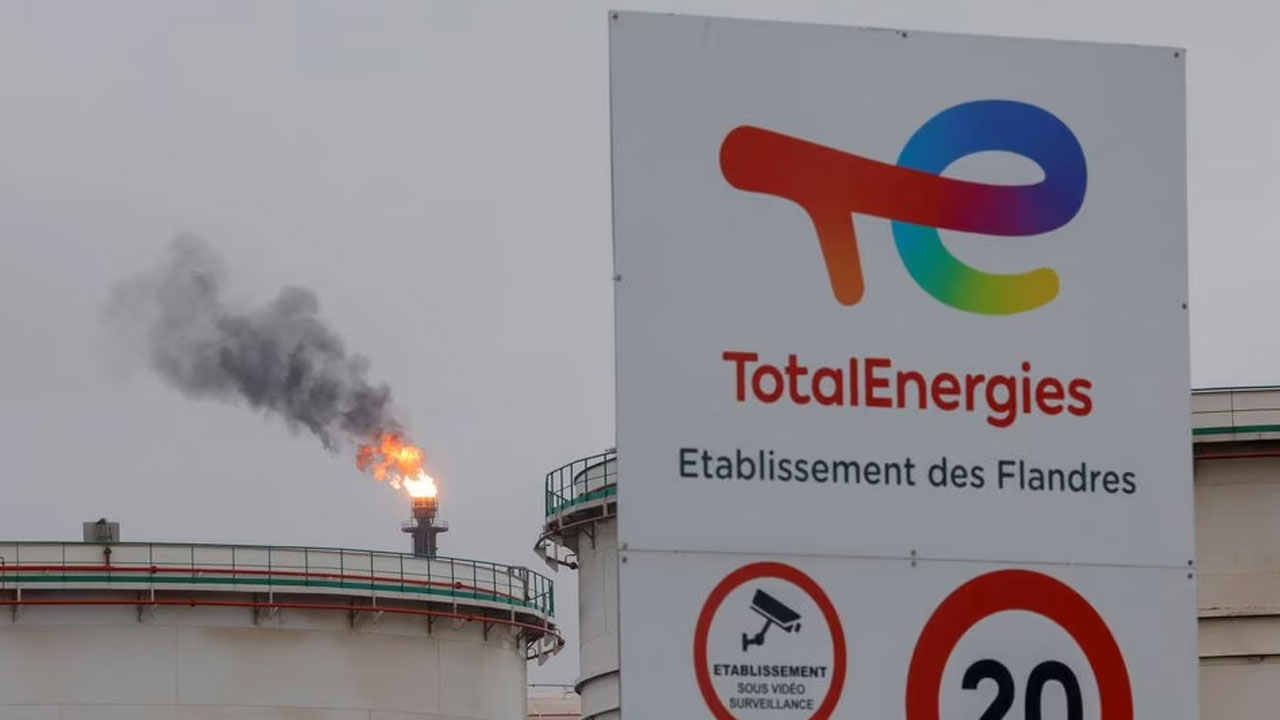 [Source: Reuters]
Train and air traffic will again be disrupted in France on Thursday.
Garbage collection in cities including Paris will be patchy as strikes against a planned pension reform are set to enter a third consecutive day.
Opinion polls show a majority of voters oppose President Emmanuel Macron's plan to delay the retirement age by two years to 64, but the government says the policy change is essential to ensure the system does not go bust.
Article continues after advertisement
Workers in several sectors including oil refineries and railways continued to strike on Wednesday and plan to carry on for the rest of the week after record numbers of people took to the streets on Tuesday as part of a nationwide day of industrial action.
This is a critical time for both labour unions and the government since Macron hopes parliament will adopt the new pension law before April.
TotalEnergies ‍(TTEF.PA) workers took a majority vote to halt production at the Feyzin refinery close to Lyon, hardening their strike, which had so far only blocked shipments at the site.
CGT representative Eric Sellini said the union, France's second-largest, was now negotiating the modalities on how to organise the shutdown with management.
Some branches of the CGT and the smaller FO union have continued their strikes since Tuesday. Other unions, including the CFDT, France's largest, have participated only in special nationwide protest days, although all the unions oppose the pension reform.
Air transport will continue to be disrupted on Thursday and Friday, Transport Minister Clement Beaune said, with about 20% fewer flights at Paris' main airport, Roissy Charles-de-Gaulle, and a drop of 30% at Orly.
Macron's centrist alliance does not have an absolute majority in parliament. His government hopes to get the support of the conservative Les Republicains, but may still have to use special constitutional powers to bypass the lower house.
The next nationwide day of strikes and protests is set for Saturday.
FROM GARBAGE TO ART
Garbage bags started piling up in Paris on Wednesday as rubbish collectors were among those who extended their strike, while traffic on the French part of the Rhine river came to a standstill. In the Louvre museum, protesters briefly occupied the room where the Mona Lisa is displayed.
Olivier Gantois, head of the French petroleum association UFIP, said the strike has had little impact on consumers.
"As long as the strike does not continue, there is no risk to the supply of petrol stations," he told Reuters. "Things are currently almost as usual for consumers … about 7% of service stations are out of stock for at least one product, which is very low."
The four French liquefied natural gas (LNG) terminals and all of the gas storage facilities also remained blocked, FNME-CGT representative Fabrice Coudour said.
The disruptions to the LNG import terminals and cold weather across northwest Europe are affecting the European supply-demand balance, causing forward power prices to rebound, Rystad analyst Fabian Ronningen said.
French power production was reduced by 11.2 gigawatts on Wednesday morning as the strike affected nuclear, thermal and hydropower plants, operator EDF (EDF.PA) data showed. The supply reduction was equivalent to about 18% of total production.
Strikes have had a large impact on power demand, Kpler analyst Emeric de Vigan told Reuters, and reduced nuclear generation was mostly being replaced by coal or gas, emitting a lot more carbon dioxide.