World
FBI tracking 'extensive' online chatter about armed protests
The Associated Press
January 15, 2021 5:12 pm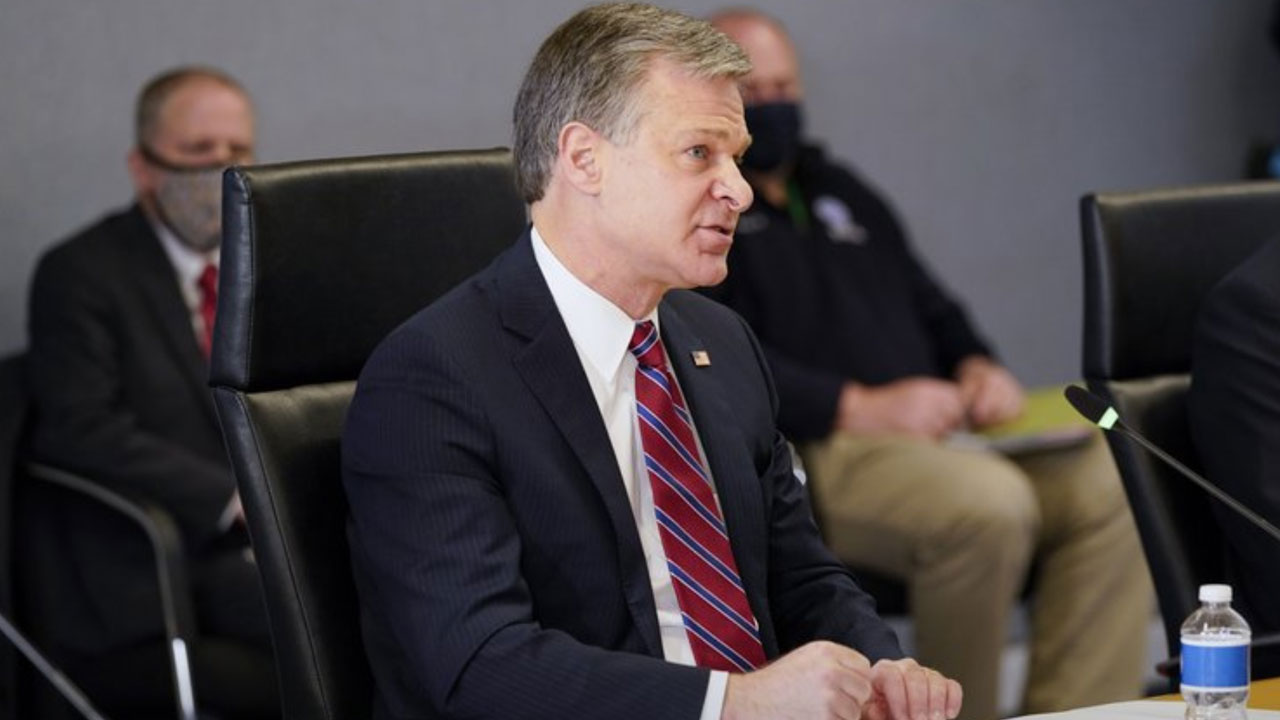 FBI Director Christopher Wray speaks during a briefing about the upcoming presidential inauguration of President-elect Joe Biden and Vice President-elect Kamala Harris, at FEMA headquarters. [Source: The Associated Press]
The FBI is tracking an "extensive amount of concerning online chatter," including calls for armed protests leading up to next week's presidential inauguration, Director Chris Wray said Thursday.
Wray, in his first public appearance since the Jan. 6 riot at the U.S. Capitol, said in a security briefing for Vice President Mike Pence that the FBI remains concerned about the potential for violence at protests and rallies in
Washington and in state capitols around the country.
Article continues after advertisement
Those events could bring armed individuals near government buildings and elected officials, Wray warned, while also noting, "One of the real challenges in this space is trying to distinguish what's aspirational versus what's intentional."
Wray said the FBI was receiving a "significant" amount of information that it was pushing out to other law enforcement agencies ahead of the inauguration.
Information-sharing is critical before any significant public event like the inauguration, but the issue is receiving particular scrutiny because of signs law enforcement was unprepared for the violent, deadly surge at the Capitol by loyalists of President Donald Trump.
Federal officials have warned local law enforcement agencies that the riot at the Capitol is likely to inspire others with violent intentions.
Keep Connected With The Latest News, Weather, And Sports on Fiji's Best Radio stations.