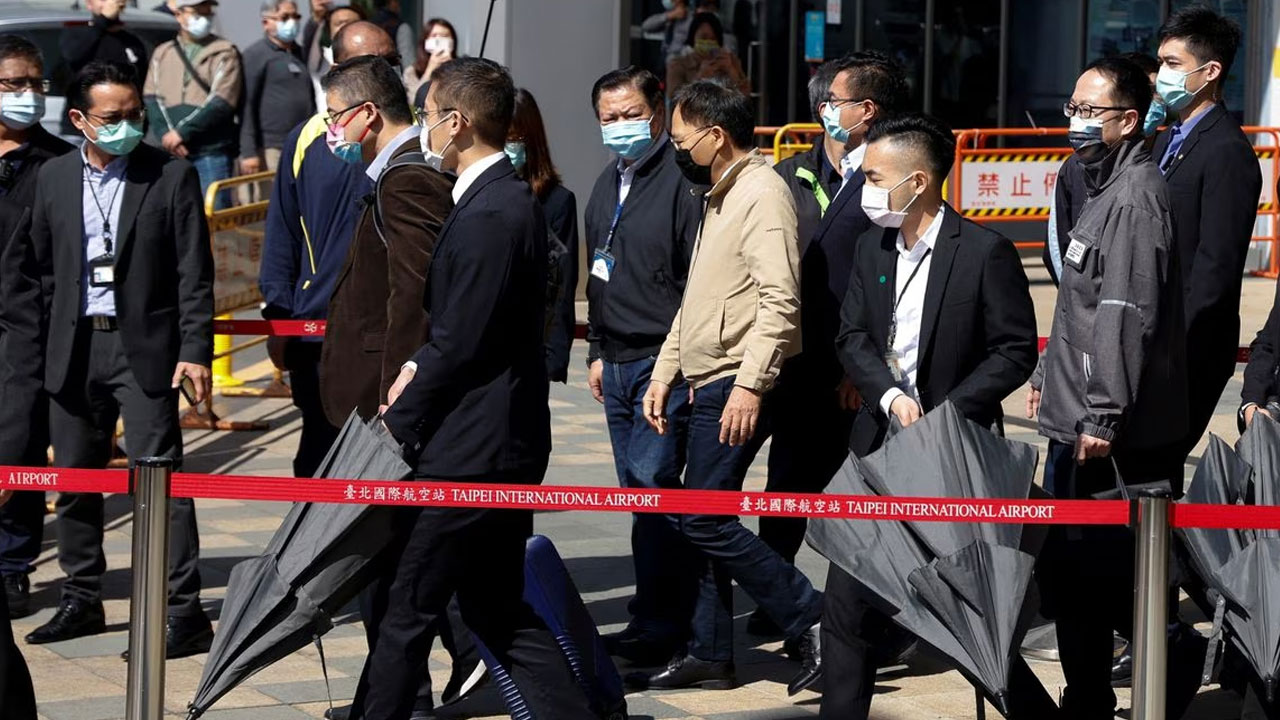 [Source: Reuters]
A group of Chinese officials arrived in Taiwan on Saturday on the first visit in three years, since the COVID-19 pandemic began, to attend a cultural event at a time of soaring military tensions across the Taiwan Strait.
Taiwan's government this week allowed the trip of six officials, lead by Liu Xiaodong, deputy head of the Shanghai office of China's Taiwan Affairs Office, to attend the Lantern Festival in Taipei, at the invitation of the city government.
Liu, arriving at Taipei's downtown Songshan airport, did not answer questions from reporters and his group was ushered into a van under heavy security and driven away.
Article continues after advertisement
A small group of around a dozen pro-Taiwan independence supporters protested his arrival outside the airport, shouting "Taiwan and China, separate countries" and "Chinese people, get out", while on the airport road another small group of pro-China supporters shouted their welcome.
Chilly Chen, head of the pro-independence Taiwan Republic Office, told Reuters the Taiwanese people were very hospitable and welcomed visitors but were concerned they were coming to push Chinese policies on the democratic island.
Taiwan's China-policy making Mainland Affairs Council said the group has been allowed to come as long as they keep a low profile and it hoped their visit would promote mutual understanding and "healthy and orderly exchanges" going forward.
While China has refused to speak to Taiwan's government since President Tsai Ing-wen took office in 2016, believing she is a separatist, city-to-city exchanges had continued until interrupted by the pandemic.
Still, Tsai's administration has cautiously been trying to re-open less sensitive people-to-people links since it lifted pandemic-related border controls late last year, aiming to engender goodwill with China.
But China continues to carry out military activities near Taiwan, including almost daily crossings of the Taiwan Strait's median line by Chinese air force jets, which had previously served as an unofficial barrier.